Umamusume: Pretty Derby
Powered By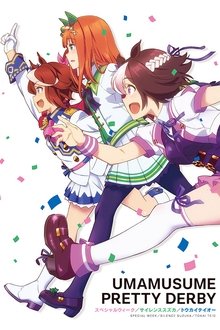 In a world very much like our own, great race horses of the past have a chance to be reborn as "horse girls"—girls with the ears and tails of horses as well as their speed and endurance. The best of these horse girls go to train at Tokyo's Tracen Academy, hopefully moving on to fame and fortune as both racers and idols. Special Week, a high school horse girl from the countryside, has just transferred to Tracen, and she's determined to fulfill her promise to her mother to become the best horse girl in Japan. On her way to school, she takes a pit stop at the race track and instantly falls in love with Silence Suzuka's style, becoming determined to race on the same team as her.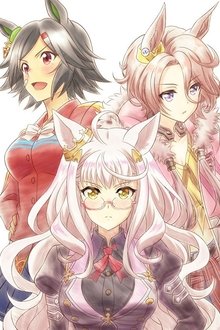 The Oath of BNW (Part 1)
Air Date: 2018-12-19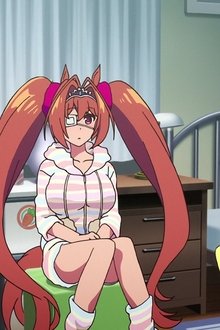 The Oath of BNW (Part 2)
Air Date: 2018-12-19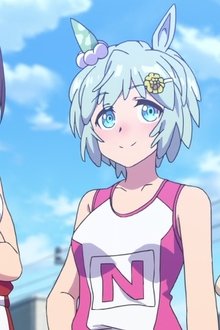 The Oath of BNW (Part 3)
Air Date: 2018-12-19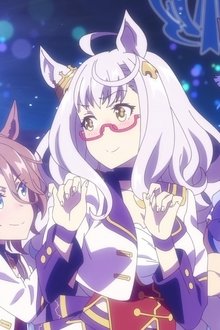 Gate of Dreams!
Special Week wants to become Japan's best horse girl and has transferred into Tracen Academy. She sees her first race, and has her heart stolen by Silence Suzuka. She tries to join the same team, but...
Air Date: 2018-04-02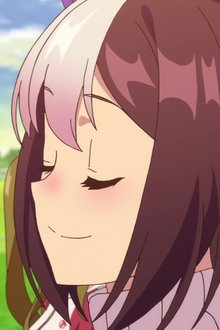 The Debut Race Out of Nowhere
Special Week is told she has only a week to prepare for her debut race. Symboli Rudolf, the student council president, and Silence Suzuka try to help her prepare, but she's rather nervous..
Air Date: 2018-04-02
First Big Win
Special Week has completed her debut race, and has become the center of attention among her classmates. She starts to train with the other members of Spica, but the Trainer has a suggestion to help make her the best horse girl in Japan.
Air Date: 2018-04-09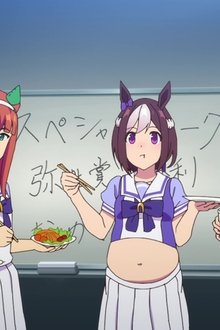 Special Training!
Special Week begins training with Spica in order to raise her chances in the Japan Derby. The Trainer has an idea for Special Week that could help her out.
Air Date: 2018-04-16
The Derby With Rivals
Special Week starts training even harder to prepare for the Japanese Derby. Her rivals, El Condor Pasa and Seiun Sky, are training hard, as well. Suzuka also tries to help Special Week get even stronger.
Air Date: 2018-04-23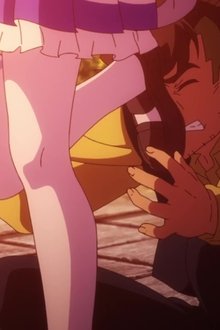 Autumn Skies and Horse Girls
Team Spica has more members, and now they're enjoying the Fall Twinkle Series Fan Appreciation Fair. Special Week has gotten quite close to Silence Suzuka, and plan to go around the fair together, but Silence Suzuka makes a surprising announcement...
Air Date: 2018-04-30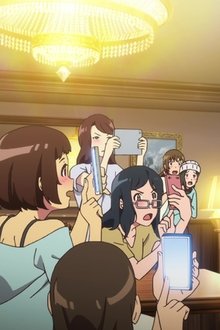 Promise
Team Spica is training to take down Rigil. Special Week realizes she really wants to race with Silence Suzuka, and decides to talk to the Trainer about it...
Air Date: 2018-05-07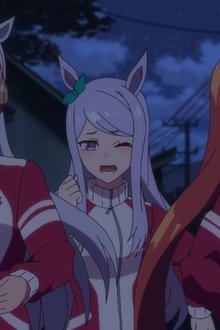 For You
Silence Suzuka and Special Week start working hard with Team Spica in order to keep their promises to one another. Rigil is still doing very well in their races, while Grass Wonder looks forward to her race with Special Week.
Air Date: 2018-05-14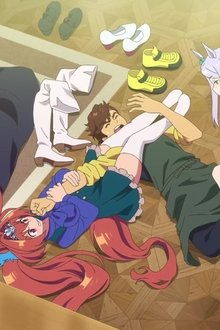 Dreams of Spica
The Trainer plans a summer training camp for the members of Spica to help get them get in even better shape. He sees Special Week and Silence Suzuka worrying too much about each other, and makes a plan to help them move forward.
Air Date: 2018-05-21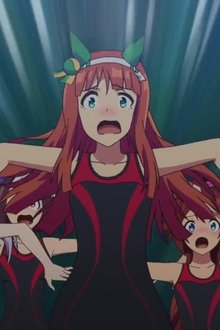 No Matter How Many Times I Lose
Special Week is working hard to keep her promise, but the Trainer wants her to rest instead, and has her go back home temporarily. The other members of Spica also work towards their goals.
Air Date: 2018-05-28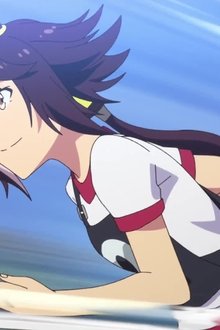 Welcome Back!
The Open Special is overflowing with spectators, and everyone has their eye on the turf, waiting for one horse girl to make her return after about a year.
Air Date: 2018-06-04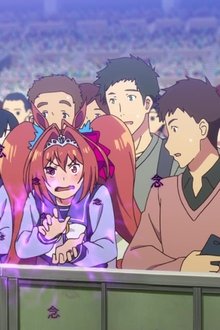 Stage of Dreams
It's the second day of a special weekend for Team Spica. Special Week has to carry the dreams of her trainer and herself. The expectations of her rivals, teammates and her mother. It's finally time for the greatest race in Japan to begin.
Air Date: 2018-06-11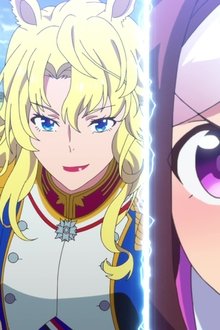 Echo, Fanfare!
Eighteen horse girls will compete in the Winter Dream Trophy, giving hopes and dreams to their fans. It's a dream come true, and the Trainer will see everything in all its wonder.
Air Date: 2018-06-18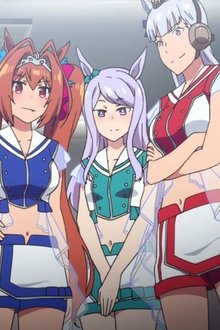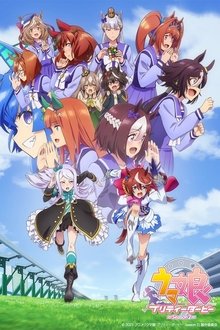 Tokai Teio
All eyes are on Tokai Teio as she takes on the Japanese Derby, ready to gallop in Symboli Rudolf's footsteps and become an undefeated Triple Crown Horse Girl. The stands are full. The track is set. It's time to see which horse girl fortune favors!
Air Date: 2021-01-05
Never Gonna Give It Up!
The Japanese Derby is over, and Tokai Teio's injuries have landed her in rehabilitation. She's determined to recover by the Kikkashou, the last race she needs for the Triple Crown. Meanwhile Nice Nature throws herself into training with the rest of Team Canopus, determined to claim victory at the Kikkashou herself.
Air Date: 2021-01-12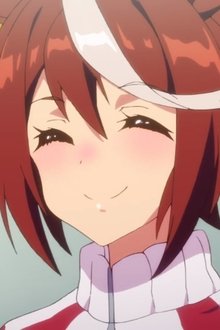 Meetings
Team Spica goes for their first shrine visit of the year. After praying for victory, Tokai Teio resolves herself to face rival Mejiro McQueen in the upcoming Spring Tennoushou. But before then, Mejiro McQueen must first make it through the Hanshin Daishouten preliminary.
Air Date: 2021-01-19
TM Showdown!
In preparation for the Spring Tennoushou, Tokai Teio joins the spectators at another race, the Satsukishou. There, while watching Triple Crown hopeful Mihono Bourbon battle for first, she comes to a realization. Meanwhile, Mejiro McQueen cannot hide her frustration upon learning that the world has its money on Tokai Teio.
Air Date: 2021-01-26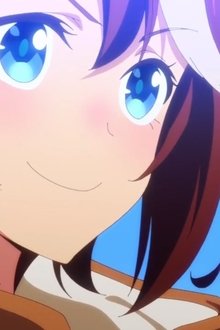 Unbeaten Champion
After many trials and tribulations, it is finally time for Team Spica to race in the Spring Tennoushou. Trainer acknowledges that Mejiro McQueen has the advantage when it comes to long distance, but it's hard to imagine Tokai Teio losing after all the growth she's shown. Come what may, everything will be decided at the finish line.
Air Date: 2021-02-02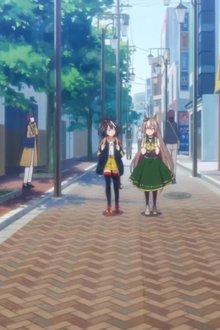 Searching for a Reason
After tasting her first defeat, Tokai Teio is listless for days. Finally, Trainer approaches her and tells her that, as Team Spica's leader, there is a place she must visit. Meanwhile, Mihono Bourbon has her attention focused on the upcoming Kikkkashou.
Air Date: 2021-02-09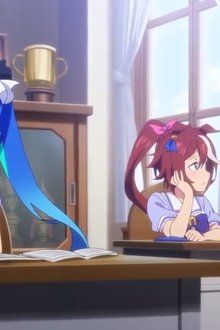 A Blessed Name
Seeking three consecutive victories at the Spring Tennoushou, Mejiro McQueen's focus is only interrupted by the sudden withdrawal of Rice Shower, another top racer. Intuiting Mejiro McQueen's feelings on the matter, Tokai Teio tries to persuade Rice Shower to change her mind.
Air Date: 2021-02-16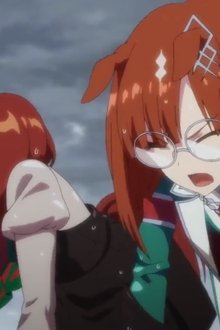 A Small Wish
Both Mejiro McQueen and Rice Shower have been practicing hard for the Spring Tennoushou, but the gap between them only grows. Realizing that she has no hope for victory at this rate, Rice Shower disappears right before the race is set to begin.
Air Date: 2021-02-23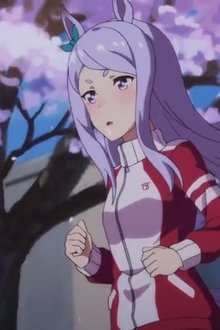 Stopwatch
Team Spica is stunned by BNW's outstanding performance at the Japanese Derby. Meanwhile, Tokai Teio is supposed to be focused on making her comeback in the Takarazuka Kinen, but ends up fracturing a bone for the third time. The doctor tells her that even after it heals, there's a chance she'll never get her old speed back again.
Air Date: 2021-03-02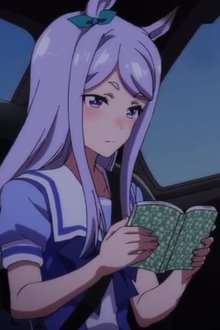 One Day, Without a Doubt
No longer able to run at full speed, Tokai Teio realizes that she'll never win again. Left with no reason to race, she plans to withdraw from Team Spica, but Trainer asks her to put on one last show for her fans.
Air Date: 2021-03-09
What I Feel
Tokai Teio trains to race once more, having had a change of heart. She thanks almost everyone who helped her through her ordeal, but finds herself struggling to be honest with Mejiro McQueen.
Air Date: 2021-03-16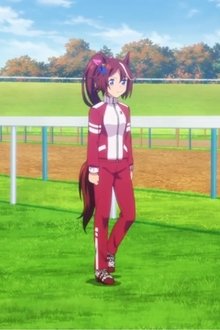 Together
As Tokai Teio continues to train in preparation for her return to racing, Mejiro McQueen notices something strange.
Air Date: 2021-03-23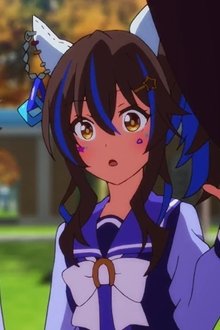 Galloping After Our Dreams
The Arima Kinen is the final G1 race of the year, featuring a roster of horse girls selected by fan ballot. Tokai Teio is among the competitors, and this time, she is running with something to prove.
Air Date: 2021-03-30
---