The Real Housewives of New York City
Powered By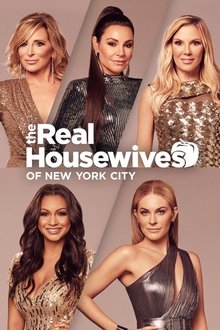 A fast-paced reality show that follows several incredibly busy and ambitious Manhattan women. Watch as they balance envious social calendars, challenging careers, and motherhood, with the hustle and bustle of the big city all around.
Specials
First Look
Air Date: 2012-06-21
Season 6 Special
Air Date: 2014-02-13
How They Got Here
The saucy socialites from Manhattan return in this half-hour special featuring highlights from the past two seasons of drama, shenanigans, friendship, conflict, and more drama. Get the tea on Bethenny's game-changing return, Luann's quest for love, Sonja's rebound from financial woes, Carole's unconventional romance, Ramona's reemergence onto the dating scene, and Dorinda's introduction into this tight-knit circle of friends.
Air Date: 2020-04-09
Best of Leah Moments
A selection of Leah McSweeney's best moments in her first season on "Real Housewives of New York City."
Air Date: 2020-04-16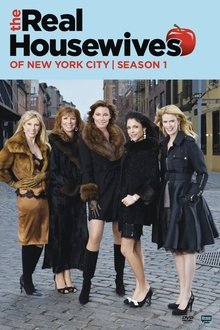 Meet the Wives
Ramona heads to the Hamptons for the summer, only to embarrass her daughter at a pool party. In other events, LuAnn also gears up for the Hamptons; Bethenny focuses on her career and her relationship with her boyfriend; and Alex vacations in St. Barts.
Air Date: 2008-03-04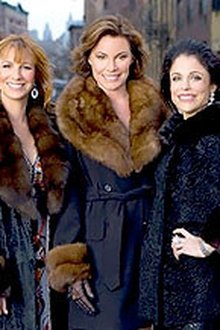 The Hamptons
As Jill and Allyson journey to a plush health center on Martha's Vineyard, Ramona gears up for a Hamptons-based fashion show and LuAnn's daughter participates in an elite equestrian competition. Meanwhile, Ramona serves up a cooking party, but things turn testy when one housewife isn't invited.
Air Date: 2008-03-11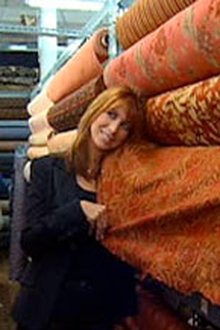 Fashion Week
Shopping and fashion come to the fore when Jill squires her daughter on an expensive shopping trip, and Bethenny later hits the stores with Jill. Meanwhile, Ramona attends a Fashion Week show, but catty problems arise when she scores a choice seat at the event; and Ramona's daughter struts her stuff at an elite modeling agency.
Air Date: 2008-03-18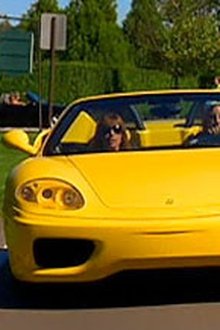 Social Wife
Four of the housewives gather for dinner at a ritzy restaurant, but not all goes down easy when Alex annoys Bethenny. Other wives' tales: Ramona hits the town with her gal pals; LuAnn socializes with her twentysomething niece; Bethenny tries to take her romance to the next level; and Ramona escorts her daughter to a film audition.
Air Date: 2008-03-25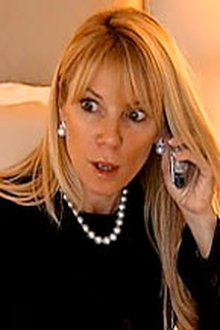 Careful, She Bites
Bethenny serves up healthy culinary pointers to Alex, but events turn sour when romantic problems are disclosed. Elsewhere, Alex basks in a birthday bash on a yacht; and Ramona's daughter preps for a school dance.
Air Date: 2008-04-01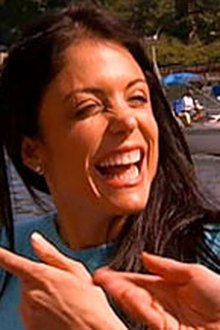 Girls' Night Out
LuAnn's son objects to her busy social schedule when she and Bethenny go to dinner after having drinks at the house. Elsewhere, an aloof Jason is late to a dinner with Bethenny, Jill and Bobby; and Alex brings Simon to a girls-only night, a move that irks Ramona.
Air Date: 2008-04-08
Second Chances
In the Season 1 finale, the de Lesseps family visits the Statue of Liberty. Meanwhile, Bobby showers Jill with various gifts---but he fails to win points with an offering of lingerie. And Jill throws a holiday bash for the housewives.
Air Date: 2008-04-15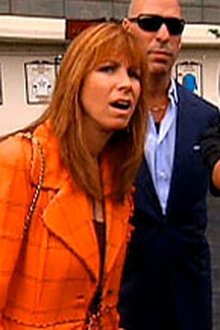 Reunion: Watch What Happens
Andy Cohen hosts a reunion edition, featuring the New York cast recapping Season 1 highlights and lowlights. Addressed: the dynamic between Jill and Ramona; and Bethenny's romantic dramas.
Air Date: 2008-04-22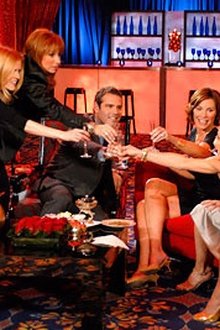 The Lost Footage
Previously unseen footage from the sudsy, New York-based reality show is presented. Included: insight into Bethenny's romantic life; drama at a Hamptons party; extended snippets of a catfight; and sparked rumors.
Air Date: 2008-05-27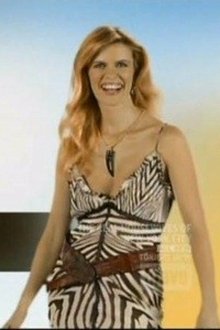 file_get_contents(https://api.themoviedb.org/3/tv/14808/season/1/episode/10?api_key=0cfbbd0a49d73bd2fa721fb2c72d6233&language=en-US): failed to open stream: HTTP request failed! HTTP/1.1 404 Not Found in /var/www/clients/client0/web11/web/Plugin/tvmovies/view/tvseries.php:96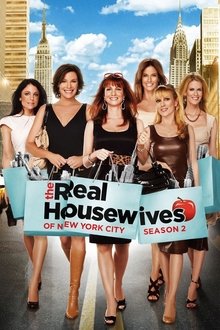 There's a New Girl in Town
Season 2 lifts off with tension surrounding Jill, whose published interview incites a feud with Alex and Simon. Meanwhile, social butterfly Bethenny spends the summer in the Hamptons with Jill. And new housewife Kelly Killoren Bensimon is introduced.
Air Date: 2009-02-17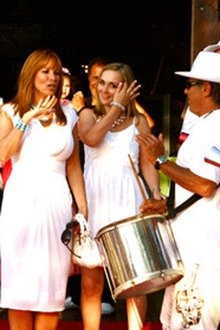 Hamptons Retreat... But No Surrender
Jill offers support to Bethenny, who sheds light on her romantic life. Meanwhile, Jill snoops for information about new housewife Kelly Killoren Bensimon, an act that creates tension with Ramona. In the Hamptons, Alex and Simon shop until they drop. And Jill's parents pay a visit from Florida.
Air Date: 2009-02-24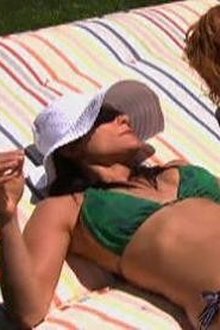 On Their High Horses
LuAnn's housekeeper returns after a monthlong trip to the Philippines---to the relief of LuAnn, who had been saddled with the extra house chores. In other developments, Jill organizes a charity event; Simon and Alex enjoy a spa day; Kelly participates in an elite Hamptons horse show; and Ramona's husband organizes a tennis doubles rematch with Jill---resulting in a volley of egos.
Air Date: 2009-03-03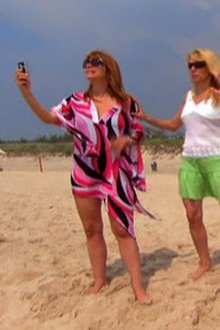 If You Have Nothing Nice to Say...
Alex and her family return from the Hamptons, only to pack and prep for a vacation in St. Barts. Meanwhile, Jill launches an epic redesign of her home; and LuAnn pens a book on etiquette---though Bethenny questions her expertise in such matters. In the dueling diva department, LuAnn and Ramona butt heads. Meanwhile, Bethenny participates in a magazine shoot.
Air Date: 2009-03-10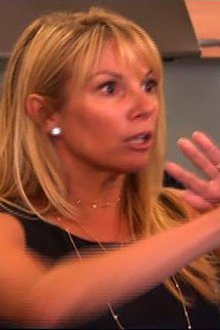 New York State of Mind
As the summer winds down, LuAnn prepares Victoria for boarding school. The Countess is the topic of Ramona and Bethenny's conversation in the Hamptons, and Jill arrives at Alex and Simon's Brooklyn home to offer renovation pointers. Meanwhile, Bethenny reaches out to LuAnn during a lunch---but the results may be hard to swallow.
Air Date: 2009-03-17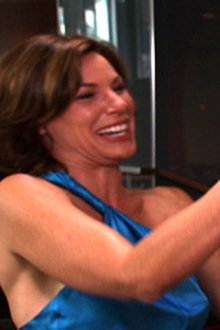 Runway Run-In
The ladies have a passion for fashion as they attend various Fashion Week shows, but not without catty bickering between Ramona and Simon, not to mention between Kelly and Bethenny. As for Kelly, she covers all the fashion action for her column. And designer Zang Toi throws a private fashion show for Jill and her friends.
Air Date: 2009-03-24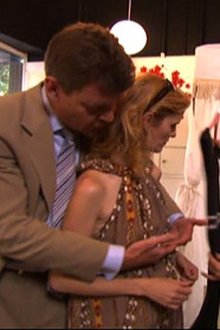 Kelly vs. Bethenny
In one corner: Kelly. In the other: Bethenny. The two housewives square off in a diva duel during a downtown bar meeting. In other unfolding dramas, all six wives assemble at a magazine party, where Kelly reflects on her fight with Bethenny. And there's back-and-forth tension over an upcoming tennis match.
Air Date: 2009-03-31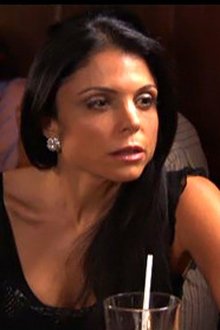 Game, Set, Feud
Jill gets set to play her doubles tennis match against Ramona and Mario, but it could be a histrionic racket when her pro tennis partner opts out and Jill invites Simon to play with her. It's game, set, drama when the other wives attend the match. Meanwhile, Jill shows her home redesign to Bethenny; and Bethenny seeks help with her product-logo design.
Air Date: 2009-04-07
Wife in the Fast Lane
A business theme features Ramona busy on her skin-care line and throwing a showcase party for the product. Meanwhile, LuAnn meets with a writer to finish her book; Bethenny promotes her food fare; and Kelly works on her jewelry business in Los Angeles. Meanwhile, Simon hopes to add a special touch to Alex's birthday.
Air Date: 2009-04-14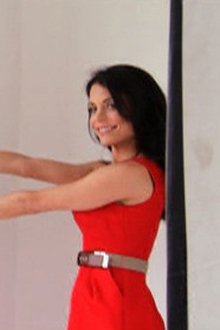 Unfashionably Late
A sultry photo shoot involves Kelly, who goes before the cameras to pose for the photo invitation to her Halloween bash, which the other wives ultimately attend. Meanwhile, a shopping spree results when LuAnn's daughter arrives from boarding school. And Jill, in a radio interview, chats about the suffering American economy and its impact on the rich.
Air Date: 2009-04-21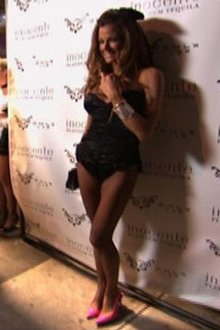 Van Kempens House Party
Alex celebrates the renovation of her home by throwing a house party. The other housewives are invited, but long-standing ill will threatens to spoil the fun. Other developments find an apprehensive Bethenny setting out on a blind date. And Ramona visits a nip/tuck doctor.
Air Date: 2009-04-28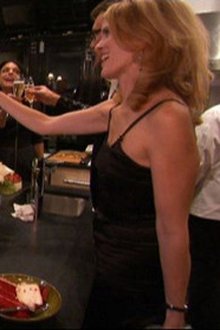 Charity Wives
In the Season 2 finale, fiery feuds and catty conflicts erupt when the housewives try to work together to organize Jill's charity event. Meanwhile, LuAnn tutors Bethenny in the fine art of modeling, after which Bethenny struts her stuff on the catwalk at a Moroccan fashion show.
Air Date: 2009-05-05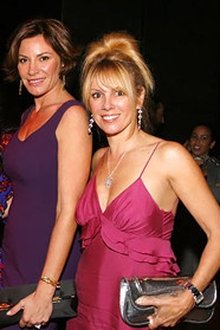 Reunion: Watch What Happens Pt. 1
Part 1 of 2. Host Andy Cohen presides over a reunion installment, in which the privileged ladies of the Big Apple reconvene to remember the diva dramas of Season 2.
Air Date: 2009-05-12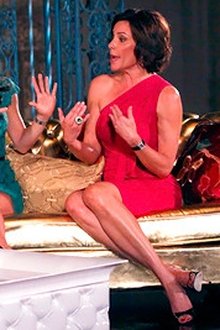 Reunion: Watch What Happens Pt. 2
The conclusion of a reunion edition featuring Season 2 reflections.
Air Date: 2009-05-14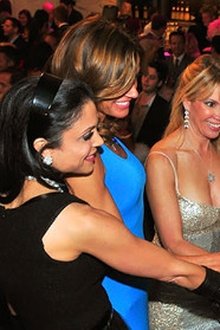 The Lost Footage
The dynamic divas from New York City are featured in previously unseen footage from the sudsy series' second season.
Air Date: 2009-05-28
Season 3
New Alliances
Season 3 opens with summer winding down in the Hamptons and alliances flip-flopping dramatically. Here, a sunny day on a yacht turns stormy due to cruel remarks. Meanwhile, Bethenny returns to Manhattan to pose nude in a PETA photo shoot; LuAnn and Jill reach out to Kelly; Bethenny and LuAnn share a cocktail get-together---but LuAnn may have a hidden motive for the meeting.
Air Date: 2010-03-04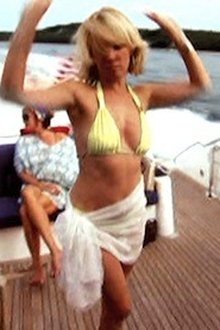 Dueling Labor Day Parties
While in the Hamptons, LuAnn and her children receive a surprise visit from erstwhile housekeeper Rosie. The arrival of Labor Day results in laborious drama when both Ramona and LuAnn throw separate parties, forcing the other wives to choose bashes. Meanwhile, Jason asks Bethenny a crucial question over dinner; and dramas play out between LuAnn and Mario.
Air Date: 2010-03-11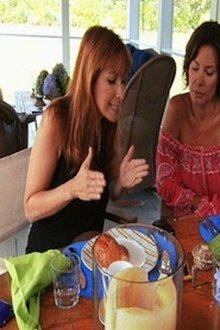 Fall in Manhattan
All the well-tended women return to Manhattan, with LuAnn then basking in her favorite Big Apple fall events. Meanwhile, Kelly informs her daughters about her decision to pose in Playboy, resulting in an uncomfortable discourse. Later, Alex fumes when Jill and LuAnn make snide remarks about her children; and Kelly goes on the set for her Playboy shoot.
Air Date: 2010-03-18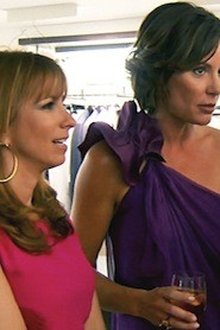 Fashion and Fighting
LuAnn and Bethenny clash at a Fashion Week show. Later, Kelly, Jill and Ramona gossip about all things Bethenny. As for Bethenny, she hosts a style event, where she and Kelly actually agree on a cease-fire. Meanwhile, Jill's show results in an explosion of drama and one person's stormy exit.
Air Date: 2010-03-25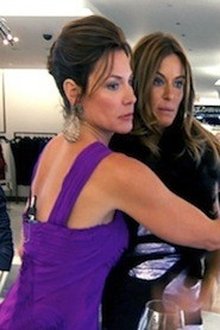 Hot Off the Press
Bethenny discovers she's the focus of a gossip article and comes to suspect that Jill was the source. Meanwhile, Kelly participates in an interview for her Playboy spread; Alex selects designers for a Brooklyn fashion event; Kelly receives an e-mail warning regarding Jill; and Bethenny attempts to call a truce with Jill.
Air Date: 2010-04-01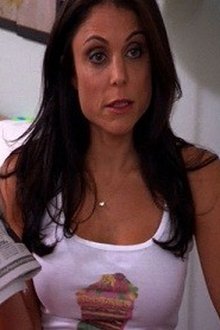 The Ambush
Bethenny and Ramona have a venomous argument while walking across the Brooklyn Bridge. Things don't get any better for Bethenny, who then learns about a family illness. Meanwhile, Kelly snaps photos of random Manhattan denizens for an article; and Alex continues to piece together a fashion-weekend event.
Air Date: 2010-04-08
New Girl, Old Money
Socialite and single mom Sonja Morgan helps LuAnn throw a charity party. Meanwhile, Ramona proposes that she and Mario renew their wedding vows; Alex, Kelly and Ramona walk the runway at Brooklyn Fashion Weekend; and a stunning discovery awaits Bethenny.
Air Date: 2010-04-15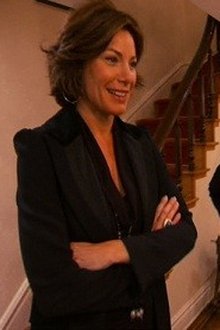 Let's See That Ring
Kelly joins Sonja and LuAnn in the Hamptons for gossipy dishing about romance, marriage and under-the-covers relations. In other diva plot arcs, all the ladies attend Kelly's party, where Bethenny springs breaking news on them and dramas revolve around Jill.
Air Date: 2010-04-22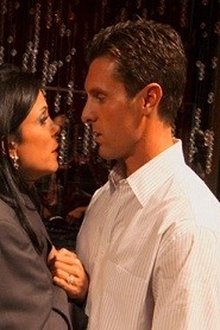 Stay on Message
Jill hires new housewife Jennifer Gilbert to plan her holiday bash. Elsewhere, a stunned Bethenny discovers that her pregnancy was leaked on the blogosphere; drama sharpens between Alex and Jill; Sonja visits a nip-tuck doctor and a psychic.
Air Date: 2010-04-29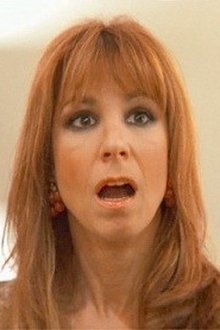 Leap Before You Look
Drama surges at LuAnn's charity event when Jill and Alex feud. In addition, LuAnn, Kelly, Jill and Sonja bond over yoga; LuAnn reflects on her taxing year; Bethenny flies to Los Angeles to be with her ill father; and LuAnn reenters the dating scene.
Air Date: 2010-05-06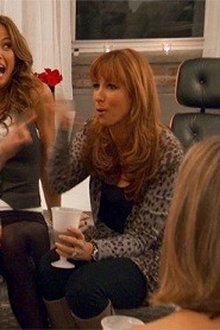 Housewives Overboard
The ladies bask in some fun in the sun when Ramona organizes a "renewal getaway." Still stung from her loss, Bethenny is comforted by the ladies---until Kelly kicks up some drama. Meanwhile, LuAnn tunes up in the Big Apple by recording a song in the studio.
Air Date: 2010-05-13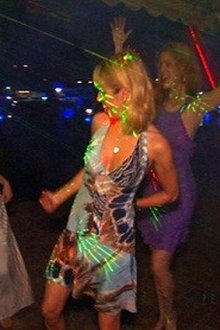 Sun, Sand and Psychosis
A Virgin Island getaway turns nasty when an argument breaks out between Kelly and Bethenny, ruining a peaceful breakfast and precipitating a meltdown for Kelly. Later, Bethenny cooks up dinner, but it's hard to swallow when there are yet more blowups. Cut to the Big Apple, where Jill mulls over going to the Virgin Islands to see all the drama in person.
Air Date: 2010-05-20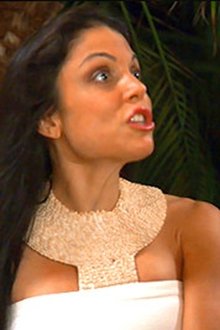 Shunburn
The ladies' Virgin Islands getaway continues---but it's not a stunning development when Kelly departs the resort in the middle of the night. Before long, unexpected guests arrive at the island, and a warm welcome does not await them. Back in the Big Apple, Jill tries to reconcile with Ramona and Bethenny.
Air Date: 2010-05-27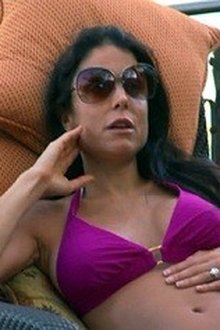 Rebuked, Reunited, Renewed
Season 3 closes on the well-pampered Big Apple ladies with Jill and Bethenny at long last trying to end their feud. Meanwhile, LuAnn performs her single at a record-release party---but the wives are more interested in her new French boyfriend. Finally, the gang gathers to witness Ramona renewing her vows with Mario.
Air Date: 2010-06-03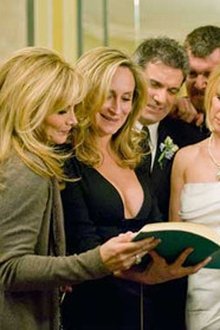 Reunion, Part 1
Bravo gives fans of "The Real Housewives of New York City" an extra helping of drama when everyone's favorite Manhattanites reunite during the first part of the season three reunion special. Hosted by Bravo's Andy Cohen, the reunion will bring all of the women together again on one stage: Kelly Bensimon, Jill Zarin, LuAnn de Lesseps, Alex McCord, Bethenny Frankel, Ramona Singer and Sonja Morgan.
Air Date: 2010-06-10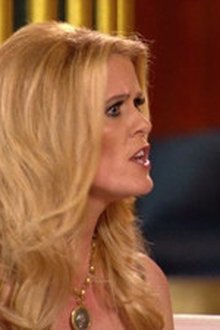 Reunion, Part 2
Bravo gives fans of "The Real Housewives of New York City" an extra helping of drama when everyone's favorite Manhattanites reunite during the second part of the season three reunion special. Hosted by Bravo's Andy Cohen, the reunion will bring all of the women together again on one stage: Kelly Bensimon, Jill Zarin, LuAnn de Lesseps, Alex McCord, Bethenny Frankel, Ramona Singer and Sonja Morgan.
Air Date: 2010-06-14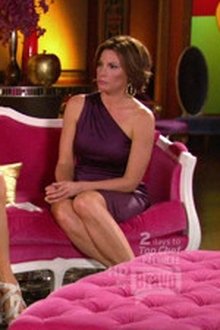 Reunion, Part 3
Bravo gives fans of "The Real Housewives of New York City" another helping of drama when everyone's favorite Manhattanites reunite during the third part of the season three reunion special. Hosted by Bravo's Andy Cohen, the reunion will bring all of the women together again on one stage: Kelly Bensimon, Jill Zarin, LuAnn de Lesseps, Alex McCord, Bethenny Frankel, Ramona Singer and Sonja Morgan.
Air Date: 2010-06-17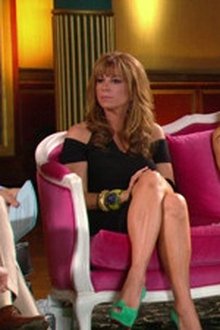 The Lost Footage
The New York City women are featured in previously unseen footage of diva drama.
Air Date: 2010-06-24
Season 4
Grin and Bare It
Season 4 begins with Ramona hosting a rooftop cocktail party. Elsewhere, tension continues to brew between Jill and Alex; and the ladies gear up to participate in a gay-equality march. Single mother and spa entrepreneur Cindy Barshop joins the cast.
Air Date: 2011-04-07
March Madness
The ladies participate in a marriage-equality march over the Brooklyn Bridge, yet there's drama with these mamas when tension heats up between Sonja and Alex. Elsewhere, an offensive remark delivered by Ramona spreads back to Cindy.
Air Date: 2011-04-14
Hairy Mess
Alex attempts to mend her relationship with Sonja by having lunch with her. Meanwhile, Ramona, who gained infamy for her wild-eyed runway walk the year before, is asked to appear on the catwalk again. This time, she enlists Sonja for some modeling tips. Also: Alex basks in her new career as a model; LuAnn's boyfriend throws a get-together featuring wine and speed dating; dramas intensify between Kelly and Ramona.
Air Date: 2011-04-21
Ramona'd
Ramona gripes when a certain wine isn't made available at Cindy's birthday party. Meanwhile, a betrayal results when Sonja confides in Cindy that she plans to negotiate a meeting between Ramona and Kelly; LuAnn throws a cocktail party for the wives in the Hamptons.
Air Date: 2011-04-28
Following Pecking Orders
Jill returns from Australia a new woman---or so she says. Her newfound sense of purpose to avoid gossip quickly ends when she dishes about Ramona during lunch with Kelly, LuAnn and Sonja. In addition, Sonja details the group's "pecking order" dynamic; Cindy and Ramona meet for drinks, but tension spills over.
Air Date: 2011-05-05
The Mask Has Two Faces
The ladies bask at a mask bash when Sonja hosts a masquerade ball. In addition, Cindy goes to the dentist with Jill in tow, but Jill adds some bite by offering way too much input. And Ramona throws a wine party, but gossip spills over.
Air Date: 2011-05-12
Travel Reservations
LuAnn plans a big exotic trip for the ladies, hoping the getaway will help quell all the petty clashing. Some of the ladies prepare for the vacation by checking in at a spa, while others save face by visiting a plastic surgeon. Elsewhere, Jill hosts an anti-bullying event---even inviting Ramona to the affair.
Air Date: 2011-05-19
Misfortune Teller
LuAnn hosts the ladies in Morocco, where she nabs Sonja and Ramona trying to secretly leave the property shortly after they arrive. Later, Jill runs into an old friend while shopping, and he invites the women to his birthday party, which features a fortune teller and a snake charmer.
Air Date: 2011-05-26
A Riad Divided
The ladies' exotic Moroccan getaway continues, as does their reading with a fortune teller. Later, the wives visit a market and take a camel ride in the desert, yet uneasy rider LuAnn takes her hump lumps when her camel tries to buck her off. Meanwhile, Jill and Ramona finally decide to have their all-important talk.
Air Date: 2011-06-02
Last Call, Morocco!
The wives' Moroccan adventure continues, but there's a bump in the riad. The aftermath of a blowout between Jill and Ramona leaves Ramona still shaken, prompting yet another confrontation. Minus Ramona, the ladies also tour lavish palaces.
Air Date: 2011-06-09
Debt Becomes Her
The ladies wake to their final hours in Morocco. Packing is the order of the day, but Jill and Ramona find time to try to patch up their hot mess of a relationship. Before long, however, anger toward Ramona comes from someone else. Calmer heads prevail, and the ladies reminisce about their exotic getaway while anticipating a return home.
Air Date: 2011-06-16
Sixteen and Skip the Sweet
It's a birthday blitz when Ramona plans a sweet-16 party for Avery, LuAnn meets with a party planner for her own daughter's 16th birthday, and LuAnn throws a surprise birthday bash for Jill.
Air Date: 2011-06-23
Your Tweeting Heart
Sonja enlists the help of a feng shui expert to bring more positive energy into her life. Meanwhile, Ramona plans a surprise party for Sonja; Simon confronts Jill at Cindy's product-launch soiree; and Kelly reaches out to Alex about Simon's odd behavior.
Air Date: 2011-06-30
Burlesque Is More
Sonja hosts a burlesque-themed party and puts on a show for her guests. Elsewhere, Jill visits her daughter at college; LuAnn and Jill hear LuAnn's new single at the recording studio; and Simon confronts Jill about her cyber-bullying accusations.
Air Date: 2011-07-07
Video Killed the Countess
LuAnn tries to hit a high note. She plans production on her music video and invites her fellow Big Apple wives to participate. Meanwhile, Sonja's attempt to form a friendship with Cindy results in catty drama; and Alex throws an art party.
Air Date: 2011-07-14
L.O.V.E. Duel
LuAnn hosts an anniversary party celebrating her one year of dating Jacques. Among those invited: all the Big Apple ladies and songstress Natalie Cole, who offers to sing a tune—with LuAnn. Meanwhile, Ramona throws a dinner party and discloses that she wants another baby.
Air Date: 2011-07-21
Reunion, Part 1
Hosted by Bravo's Andy Cohen, part one brings together Kelly Bensimon, Jill Zarin, LuAnn de Lesseps, Alex McCord, Ramona Singer, Sonja Morgan and Cindy Barshop to discuss some of the most talked about antics of the season.
Air Date: 2011-07-25
Reunion, Part 2
Conclusion. Andy Cohen hosts a reunion installment featuring the upper-crust Big Apple ladies, who recall Season 4 dramas and field viewer questions.
Air Date: 2011-08-01
Season 5
A New New York
Season 5 begins with Sonja hosting a party to introduce three new cast members—Aviva Drescher, Carole Radziwill and Heather Thomson. But the successful bash takes a dramatically downward turn when Ramona arrives and revelations come to light.
Air Date: 2012-06-04
Say What You Mean, Just Don't Say It Mean
LuAnn and Ramona try to mend their relationship, but accusations and denials complicate matters. Meanwhile, gossip and chatter upset Ramona, and dramas swirl around Sonja at an awards event.
Air Date: 2012-06-11
Boozy Brunch
Carole throws a brunch in her hip neighborhood; Sonja sets out to launch a catering company; Heather invites some of the gang to tag along on her business trip to London.
Air Date: 2012-06-18
A Diss-Invite
Ramona plans a lunch gathering to discuss her issues. Sonja is invited, but she instead opts to have a secret meeting with LuAnn. Meanwhile, Sonja hosts a party, but cracks begins to show in her friendship with Ramona.
Air Date: 2012-06-25
The Cool Girls
Plans for Heather's London trip spin into motion, but Aviva grows concerned that Ramona will be excluded. Ramona and Heather meet to table their differences, but things sour quickly—and Ramona leaves without a London invitation. Meanwhile, Sonja is enlisted to plan an anniversary party for Aviva.
Air Date: 2012-07-02
I'm UK, You're UK
Carole, Sonja, LuAnn and Heather bask in a trip to England. The ladies stay at a well-appointed penthouse and later have a slumber party, where they bond, play games—and dish on Ramona. In New York, Ramona and Aviva shop for shoes.
Air Date: 2012-07-09
Good Trip, Bad Fall
A London getaway winds down with a game of croquet and a battle royal heating up between Carole and LuAnn. Back in the Big Apple, Aviva throws her anniversary party, where she ends up taking a tumble down stairs in front of everyone.
Air Date: 2012-07-16
Blinded by the Wine
Four of the ladies discuss a London trip and an anniversary party; Sonja works on her brand; LuAnn hosts a wine event, where Ramona's wine undergoes a blind taste test; Aviva plans a trip to Miami; and disturbing news about LuAnn comes to the fore.
Air Date: 2012-07-23
Dirty Ol' Dad
The ladies have a dinner get-together in Miami with Sonja and her date—who happens to be Aviva's lusty father. Later, Aviva seeks advice on how to deal with Ramona, and Carole calls out LuAnn about a past misdeed.
Air Date: 2012-07-30
You Want to What Me in the Where?
Ramona invites all the ladies—except for Heather—to a dinner, but the heat is on when LuAnn slights Carole. Elsewhere, LuAnn throws a holiday party, where a boozy Sonja squares off against LuAnn and the ladies get up on stage to sing.
Air Date: 2012-08-06
This Party is Toast
Carole throws a holiday bash, and Aviva's libidinous father is among the partygoers. Elsewhere, Sonja arrives at her photo shoot an hour late, irking Heather; Carole completes her book and invites the ladies on an island getaway to celebrate.
Air Date: 2012-08-13
All How You Spin It
Aviva throws a charity event to benefit children in need of prosthetics—but tensions rise when both Ramona and Sonja are no-shows. Elsewhere, Aviva's fear of flying could keep her from attending Carole's trip to St. Barts.
Air Date: 2012-08-20
Pirate Booty Call
The ladies land in St. Barts—sans Aviva, whose phobias keep her home. The wives delight in their high-level villa and take in a night that features tequila shots, a pirate-theme performance and flirtations with their sightly liaison.
Air Date: 2012-08-27
Slutty Island
An island getaway continues with a party at the ladies' villa, but only two guests make appearances. Later, the wives take in a yachting adventure; and Aviva heads to St. Barts despite her fear of flying.
Air Date: 2012-09-03
Vacation, All I Never Wanted
The ladies' vacation continues, yet Ramona frets that it's turning into a couple's retreat. On the final night, Sonja and Ramona spark tension when they duck out on the wives' original plans to see a concert.
Air Date: 2012-09-10
What Happens in St. Barths Doesn't Stay in St. Barths
The wives return from their vacation, but fallout from the trip creates dramas. Elsewhere, a surprise awaits Carole when she crosses paths with a former suitor.
Air Date: 2012-09-17
Don't Make Room for Daddy
Aviva's father returns and visits a health-food store with his daughter; Sonja negotiates a settlement with her former husband; and Heather preps for her fashion show and has a surprise request for Aviva.
Air Date: 2012-09-24
All's Well That Doesn't End Well
Social events spin out of control in the Season 5 finale. Here, Ramona is seemingly at the center of showdowns, including Heather's fund-raiser (Ramona vs. Sonja) and Carole's book party (Ramona vs. Heather, plus Ramona vs. Aviva).
Air Date: 2012-10-01
Reunion, Part 1
Part 1 of 2. Andy Cohen hosts a reunion edition featuring the Big Apple ladies.
Air Date: 2012-10-08
Reunion, Part 2
Conclusion. Andy Cohen hosts a reunion featuring the regrouped New York ladies. Topics include Season 5's confrontations.
Air Date: 2012-10-15
Lost Footage
Previously unseen footage from "The Real Housewives of New York City" includes the ladies' business ventures, vacation dramas, snippets of the wives speaking in "baby talk," and the discovery of a prosthetic leg.
Air Date: 2012-10-22
Season 6
Season six sees the return of Aviva Drescher, Sonja Morgan, Carole Radziwill, Ramona Singer, and Heather Thompson, who are joined by model and businesswoman Kristen Taekman as they navigate their hectic lifestyles of jam-packed social calendars, careers, relationships, children and the hustle and bustle of city living. Also returning in a recurring role this season is Countess LuAnn de Lesseps.
If You Can Make It Here
Heather hosts her own birthday bash in the Season 6 opener. Also: Aviva tries to make amends with Ramona; and the ladies are introduced to Heather's friend, Kristen Taekman.
Air Date: 2014-03-11
Give Up the Ghostwriter
Aviva lands a book deal for her memoir and enlists Carole for help, but their lunch quickly turns awkward when discussing the issue of ghostwriters. Elsewhere, Sonja has dinner with Aviva's former husband; and Aviva hosts a housewarming gathering.
Air Date: 2014-03-18
Model Behavior
A fiery fight between Carole and Aviva impacts a party, shocking all attendees. Elsewhere, Ramona tries to accept that her daughter is growing up, and Kristen is pressured to participate in a demanding mud run.
Air Date: 2014-03-25
Holla in the Hamptons
The ladies journey to the Hamptons to see Sonja perform in a burlesque act for charity. Elsewhere, LuAnn returns to host a Hamptons barbecue, but a fiery argument erupts.
Air Date: 2014-04-01
Everybody Thinks We're Drag Queens
Battles continue at LuAnn's barbecue. Elsewhere, Sonja tries to clear the bitter air by hosting a brunch; Carole receives an honor at a Coney Island parade, spurring the other ladies to strut the boardwalk dressed as seagoing drag queens; and Aviva faces her greatest fear.
Air Date: 2014-04-08
Unhappy Anniversary
Ramona returns from Africa with renewed inner peace and tries to bring the feuding Heather and Aviva together; Kristen and Carole meet up with Beverly Hills housewives Brandi Glanville and Yolanda H. Foster; and Heather hosts an anniversary party.
Air Date: 2014-04-15
Fireworks
The Fourth of July in the Hamptons leads to interpersonal fireworks. Here, Kristen and Ramona clash; Ramona and Sonja butt heads; and tensions boil over at a clambake when Aviva approaches Carole to settle differences.
Air Date: 2014-04-22
Unforgivable Debt
Ramona reveals Sonja's financial secrets. Elsewhere, Kristen visits a new modeling agent; Sonja is stood up by her 23-year-old flame; and the heat is on at a spa when Kristen and Ramona have a dispute.
Air Date: 2014-04-29
The Last Splash
Kristen worries about Sonja's business plan and enlists her business-minded husband to analyze it. Meanwhile, Carole meets with a matchmaker; and Heather invites all the ladies, except Aviva, to her vacation home, where Ramona stirs up tension.
Air Date: 2014-05-06
Bon Voyage Ramona
Heather tries to bring peace to the clashing Kristen and Ramona with a dinner. Meanwhile, the ladies take a hike in the woods, but Ramona stirs up tension when she faces a childhood fear; and the women relax, sunbathe, swim and flirt.
Air Date: 2014-05-13
The Ramona Trap
The ladies confront Ramona about past behavior. Elsewhere, marital dissension plagues Kristen; LuAnn invites Carole on a double date; and Ramona sets out to make peace with Kristen.
Air Date: 2014-05-20
Requiem for a Poodle
Sonja reaches out to a spiritual healer. Meanwhile, Kristen auditions for a workout video; Aviva's father returns with a surprise; and the ladies assemble for a memorial for Sonja's dog.
Air Date: 2014-05-27
Win, Place or Sonja
Aviva's father delivers shocking news to his 25-year-old girlfriend, and LuAnn hosts a weekend getaway of horse racing and partying, leading to rising drama when Sonja celebrates a little too much.
Air Date: 2014-06-03
Sex Lies and Facials
A Saratoga trip ends with a wives-gone-wild night on the town. Later, Ramona bonds with Avery before her college departure; Sonja's facialist spreads gossip to Kristen; LuAnn throws a charity auction; and Aviva hosts an art party.
Air Date: 2014-06-10
Ten Gallon Spats
The ladies head to Montana, where they take part in a cattle drive. Later, there are beefs at dinner when LuAnn and Sonja clash over gossip spread by a facialist.
Air Date: 2014-06-17
Go Yell It on the Mountain
A Montana trip continues with tensions lingering between Sonja and LuAnn. Meanwhile, the ladies participate in outdoor activities and a modern-day treasure hunt, but the group divides thanks to a tiff between Heather and Kristen.
Air Date: 2014-06-24
Bury the Hatchet
Heather and Kristen continue to clash, forcing some of the women to take sides. Elsewhere, the ladies take in a rodeo show and a final outdoor Montana dinner.
Air Date: 2014-07-01
Something to Sing About
The wives return from Montana as Aviva discovers she's been the butt of jokes. Meanwhile, Ramona's husband prepares for an open-mic gig. Heather and LuAnn are also slated to perform, but drama soars when LuAnn backs out.
Air Date: 2014-07-08
There's Something About Harry
Carole hosts a lavish party to celebrate her birthday. Sonja is presented with a present from Aviva's ex-husband Harry.
Air Date: 2014-07-15
The Last Leg
Sonja has a confrontation with Harry and LuAnn. Aviva makes her return to the group, which causes insults and accusations to be thrown around between the ladies.
Air Date: 2014-07-22
Reunion, Part One
Part 1 of 3. The Big Apple ladies gather for a reunion hosted by Andy Cohen. Included: Ramona is cornered about her behavior toward Kristen in Montana; Aviva addresses her use of foul language in front of children; and Carole confronts Sonja about rumors and gossip.
Air Date: 2014-07-29
Reunion, Part 2
Part 2 of 3. The details of the "Bookgate" feud unravel; Ramona explains her dislike of the Berkshires; Luanne confronts Sonja; Andy asks Ramona about the state of her marriage; LuAnn retaliates against Ramona.
Air Date: 2014-08-05
Reunion Part Three
Heather and Aviva butt heads; Kristen stands her ground when Ramona tries dismissing her; Ramona and Sonja defend their relationship; the ladies discuss the incident at Le Cirque.
Air Date: 2014-08-12
Season 7
Park Avenue Penthouse Apartment. Check. Couture Cocktail Dress. Check. Designer Diaper Bag. Check. When you're a Manhattan Housewife, your shopping list may be just a little different. Get ready for the newest housewives as they maneuver the world of high-class nightlife, high-profile jobs and high-price nannies - in high heels. Living large in the Big Apple has never looked so good.
The B Is Back
Air Date: 2015-04-07
New House, Old Grudges
The ladies hit the Hamptons for a weekend of fun and nostalgia. After selling the last pieces of her recently-sold estate, Luann shows off her new home to all the ladies at an informal housewarming party. Dorinda and Sonja finally meet each other at Ramona's house where she's hosting the two for the weekend. Everyone agrees that the situation with Mario has brought out a softer side of Ramona, which is evident when she pulls Luann aside to talk about the past. Things get cooking when Carole flirts with Luann's much younger personal chef. The ladies haven't seen Bethenny in a long time and when tensions surface with Ramona at Luann's party, lines are drawn.
Air Date: 2015-04-14
Battle Of The Brunches
Dueling brunches are held by Bethenny and Ramona. The ladies first attend Bethenny's brunch, highlighted by mimosas and gossip, then arrive late to Ramona's event.
Air Date: 2015-04-21
The Art of Being a Cougar
After a wild night, Carole catches up with Heather at the High Line to discuss her dating life; Sonja and Luann show up with much younger dates when Bethenny throws herself a last-minute birthday dinner; Carole flirts with Luann's chef, Adam.
Air Date: 2015-04-28
Mind Your Own Business
Air Date: 2015-05-05
Double Down on Delusion
The friends make their way to Atlantic City to celebrate Ramona's first birthday without Mario.
Air Date: 2015-05-12
Family Matters
Air Date: 2015-05-19
The Cavi-Art of War
Air Date: 2015-05-26
Birthday in the Berks
The women head to the Berkshires in Massachusetts to celebrate Dorinda's 50th birthday; Kristen complains about John's behavior; the women discuss Bethenny's childhood; a surprise guest shows up at Dorinda's birthday dinner.
Air Date: 2015-06-02
Pop of Crazy
Air Date: 2015-06-09
Fashionably Fired Up
Bethenny invites the women to decorate cupcakes; Kristen remains perplexed about Bethenny's behavior; Carole has a sex dream; Luann invites everyone to a photo shoot for her new clothing line.
Air Date: 2015-06-16
Lord Of The Manor
The ladies head to Luann's fashion launch party where Kristen finds herself in yet another face-off with Bethenny. The next day, the women take off from snowy New York City to have a little fun in the sun in Turks and Caicos. Ramona's antics begin right from the start when she tries to get the best room in the villa. Once everyone is ready for dinner, things turn sour when Sonja is accused of consistently drinking and making advances at other people's boyfriends. Sonja feels attacked and tries to explain herself to Bethenny, but her plan backfires and evolves into a fiery confrontation between the two friends.
Air Date: 2015-06-23
Sonja Island
Ramona and Bethenny have a tear-filled heart to heart after the other ladies go to bed. In the morning, Dorinda has a serious talk with Sonja, reminding her to stand up for herself and not allow the other women to walk all over her. Sonja decides to skip the yacht outing where the other women have luxurious day connecting with each other.
Air Date: 2015-06-30
Conch Blocked
Bethenny plans to make lunch for the women, but Ramona stirs up tension when she wants everyone to go out to eat instead.
Air Date: 2015-07-07
Don't Be All, Like, Uncool
A profanity-laced dinner continues, with Dorinda storming off and Heather dashing after her.
Air Date: 2015-07-15
Awfully Charitable
At Kristen's charity event, Ramona is irked to see that Heather's jeans are displayed more prominently than her necklaces; Carole, Dorinda and Heather have an experience with a clairvoyant; Dr. Amador talks to Bethenny about her arrogant behavior.
Air Date: 2015-07-21
London Calling
Carole and Dorinda arrive in London to retrieve Anthony's ashes and bond over the shared experience of losing their husbands; Sonja tries to teach the newly single Ramona about the dating world; everyone wears red to Bethenny's fiery party.
Air Date: 2015-07-28
Rumble on the Runway
During New York Fashion Week, Bethenny and Heather join Sonja to see her clothing line, then wind up choosing her runway models; Ramona announces she's moving on with her life; Bethenny and Ramona cause a commotion during Sonja's fashion show.
Air Date: 2015-08-04
New Beginnings, My Ass
Sonja's fashion-week debut gets great press coverage thanks to Bethenny and Ramona's front-row ruckus; Dorinda and John meet for lunch where he seeks to take their relationship to the next level; conflicts arise at Ramona's New Beginnings party.
Air Date: 2015-08-11
Reunion
The women provide conflicting accounts of how they reacted to the return of Bethenny; tensions resurface as the women remember their trip to Atlantic City, N.J.; from boyfriends to "girl codes," Luann and Carole continue to bicker.
Air Date: 2015-08-18
Reunion Part 2
Air Date: 2015-08-25
Reunion Part 3
The final installment of the reunion starts with Sonja once again on the defense as all of the ladies question her fashion line, her business sense, and the facts surrounding her international lifestyle brand. Heather and Bethenny voice the loudest concerns about how her clothing line is unfolding. Things get emotional when Carole and Dorinda discuss the common bond of widowhood that continues to link the two together. Then, it's one final trip down memory lane for as the women look back at the Turks and Caicos trip and rehash cock-blocks, skinny-dips, and naked men.
Air Date: 2015-08-27
Secrets Revealed
Never-before-seen footage from season seven.
Air Date: 2015-09-03
Real Housewives of New York City 100th Episode Watch What Happens Special
Relive the series' most unforgettable and buzziest moments. From fiery confrontations to luxurious vacations, "Watch What Happens Live" host Andy Cohen pulls back the curtain on one of reality television's most-talked about shows and sits down with Housewives past and present to get the scoop on how the series has affected their lives.
Air Date: 2015-09-17
Season 8
In season eight, the name of the game is change as the ladies face betrayal, crumbling marriages, new love and endless wild nights.
Start Spreading the News
Air Date: 2016-04-06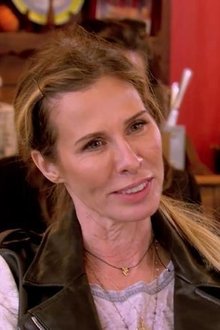 An Intimates Affair
Air Date: 2016-04-13
The Biggest Boob
Dorinda confronts Ramona as mayhem from a lingerie party continues. Also, John arrives at the party and gears up for battle with Bethenny. Later, the ladies try to relax in the Hamptons to celebrate Bethenny's birthday, yet past dramas come into play.
Air Date: 2016-04-20
BBQ, Brunch or Bust
Air Date: 2016-04-27
Birthday Bashing
Air Date: 2016-05-04
Tipsying Point
Air Date: 2016-05-11
Airing Your Dirty Laundry
Air Date: 2016-05-18
All the Countess's Men
Air Date: 2016-05-25
December: Berkshires County
Tensions between Luann and Bethenny reach explosive levels; Ramona accuses Luann of breaking the "girl code;" Dorinda has an epic meltdown; Jules' first weekend away with the ladies takes a turn as she is confronted with a family emergency.
Air Date: 2016-06-01
Unhappy Holidays
Air Date: 2016-06-08
Invitation Interrupted
Air Date: 2016-06-15
Always the Bitch, Never the Bride
Air Date: 2016-06-22
Steel Calzones
Air Date: 2016-06-29
The Benefits of Friendship
Air Date: 2016-07-06
All Bets Are Off
Air Date: 2016-07-13
Season 8, Episode 16
Air Date: 2016-07-20
And Away We Finally Go
Air Date: 2016-07-27
Body of Evidence
Air Date: 2016-08-03
Tomfoolery
Bethenny spills a damaging secret about Luann's relationship. Also, Luann gloats about her engagement; Bethenny and Sonja snoop and make a confrontational phone call; and an upsetting conversation marks the final morning in Miami.
Air Date: 2016-08-17
Say It Ain't So
Air Date: 2016-08-24
Reunion 1
Air Date: 2016-08-28
Reunion 2
Air Date: 2016-09-07
Reunion 3
Air Date: 2016-09-14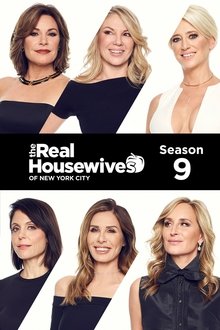 In season nine, Bethenny's life is coming back together now that she is finally divorced—but a feud with Ramona threatens her peace. Meanwhile, age is nothing but a number as Ramona's dating and teaching the other ladies how to pick up men. After taking some heat for living in Bethenny's shadow, Carole makes a strong effort to build her relationship with the other women, leading to some surprising connections. Tension between Dorinda and Sonja is at an all-time high, with Sonja making accusations about Dorinda's personal life. Sonja is caught in a love triangle and must decide whether to go with the man who moves her heart or the man who moves her other parts. And new housewife Tinsley Mortimer, still reeling from a shocking run-in with the law, returns to the Big Apple, where it all began for her. Tinsley's ready to start her next chapter, but will the girl who once had it all get it all back again?
Talk of the Town
Luann catches Dorinda up on how her wedding plans are unfolding. Dorinda complains about Sonja's persistent bad mouthing of her. Bethenny and her realtor friend Fredrik get to work to sell the apartment she got back in the divorce. Carole has made some changes to her living situation. Luann confronts Ramona about Tom.
Air Date: 2017-04-05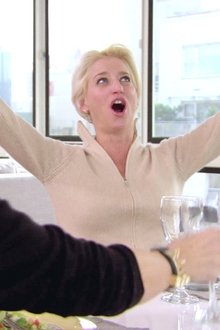 It Girl, Interrupted
Former "it girl" Tinsley Mortimer, has just moved back to the city after a tumultuous few years, including getting arrested, and is the latest boarder in Sonja's townhouse. Bethenny invites Carole and Ramona over to discuss life, politics and Sonja's new roommate's tragic fall from the heights of the NYC social scene. Ramona fills Dorinda in on the dirt she has about Tom, Luann's fiancé. Sonja throws a Mad Hatter tea party to introduce everyone, except Dorinda, to Tinsley.
Air Date: 2017-04-12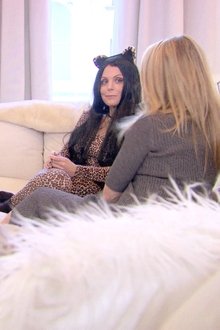 A New Low
The ladies head to the Hamptons for a weekend of fun and an early birthday dinner at Ramona's. Carole is staying at Bethenny's and the only thing she can talk about is the election. Splitting her weekend between Luann's and Ramona's homes, Dorinda prepares to see Sonja for the first time since learning about the gossip she has been spreading about her for months . Ramona takes the wrong approach with Bethenny when asking about her film role from 20 years ago.
Air Date: 2017-04-19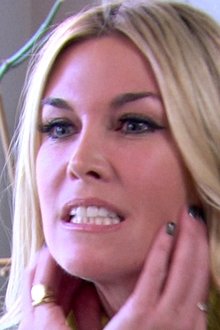 The Etiquette of Friendship
Ramona's Hampton's dinner party continues and barely into the salad, Dorinda takes the conversation to a new level when she confronts Sonja about her incessant trash talking. Carole disinvites Ramona from her Election Night party because she doesn't believe Ramona is taking the presidential election seriously enough. Tinsley gets drinks with Luann and Dorinda, but leaves out her roommate Sonja.
Air Date: 2017-04-26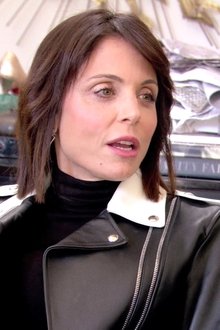 The Politics of Friendship
Carole and her mom go canvassing in Pennsylvania in the last moments before the presidential election, and later Carole and her friends watch the results come in while at her party. Sonja is conflicted between "Frenchie" and Rocco. Dorinda conspires to get Ramona to a surprise party she's throwing for her, but Ramona unknowingly throws a wrench in the plans.
Air Date: 2017-05-03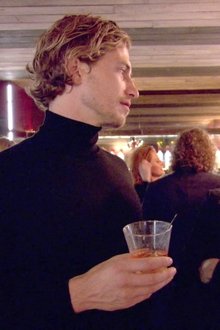 Wishful Invitation
Carole attends the memorial service Dorinda has for her husband, Richard, who died five years ago. Bethenny considers upgrading to a larger apartment. Tensions between Sonja and Tinsley are on the rise as Sonja blames her for everything wrong in the townhouse, forcing Tinsley to think about moving into her own place. Dorinda and the other bridesmaids get a sneak peek at Luann's wedding dress. Over group drinks, Ramona first questions Luann about not being invited to her wedding and then decides to confront Bethenny yet again.
Air Date: 2017-05-10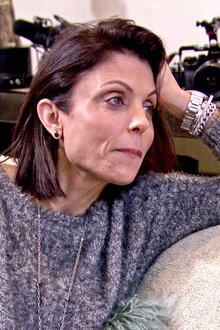 Bidding on Love
Ramona gets advice about her situation with Bethenny; Tinsley, Ramona and Sonja hit the Upper East Side for a night out; Tinsley meets a young suitor; Bethenny meets Luann's fiancé, while Carole learns there may be trouble in paradise.
Air Date: 2017-05-17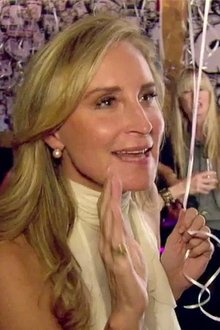 Return of the Berzerkshires
Bethenny discusses selling her apartment with broker Fredrik Eklund ("Million Dollar Listing New York"). Also: New rumors fly about Luann's fiancé; Tinsley's mom visits; and Dorinda hosts a birthday-holiday weekend for the ladies at her Berkshire home
Air Date: 2017-05-24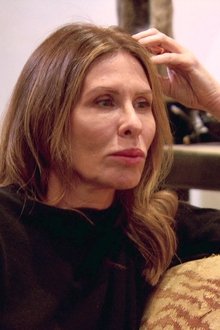 Two Weeks Notice
The ladies join Dorinda to tell Luann about rumors regarding Tom. Meanwhile, Ramona's odd behavior at dinner throws everyone off, and conflict between Bethenny and Ramona reaches new heights.
Air Date: 2017-05-31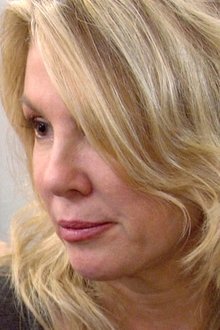 Black Out and Get Out
A fight in the Berkshires between Bethenny and Ramona reaches an explosive level. In the Big Apple, Luann and Tom host a pre-wedding lunch with Dorinda and old pals Jill and Bobby Zarin. Also: Luann and Tom head to Palm Beach for their wedding.
Air Date: 2017-06-07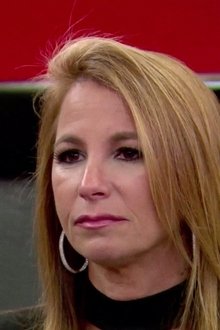 A Countess No More
Bethenny hosts her annual holiday party, but Ramona's not invited. Ramona gets advice on her situation with Bethenny from her daughter Avery and Avery's friends. Luann and Tom get married in Palm Beach on New Year's Eve. Tinsley learns that "Frenchie" has moved into Sonja's townhouse. Newlyweds Luann and Tom host a NYC reception for the friends not invited to the wedding.
Air Date: 2017-06-14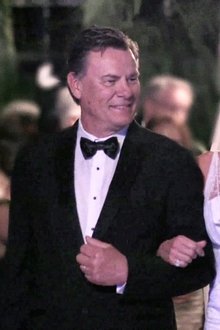 Regency Reunion
Sonja's love triangle gets more complicated as things heat up with "Frenchie." Meanwhile, Tinsley goes apartment hunting. Carole and Adam bicker over items he left behind in her apartment. Fredrik and Bethenny look over her apartment as they plan to put it on the market. Carole and Dorinda go to Washington DC for the Women's March. Ramona throws a party at her apartment with a surprising guest list.
Air Date: 2017-06-21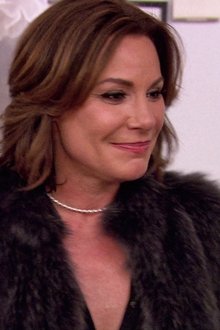 A Bronx Tale
An old-school skirmish erupts between Dorinda and Sonja during a lunch in the Bronx. Tinsley breaks down during therapy. The ladies head to Vermont for a snowy weekend, despite tension between Ramona and Bethenny. Tinsley's life decisions are discussed.
Air Date: 2017-06-28
A Slippery Slope
Sonja digs a deeper grave for herself with Luann. While the ladies hit the slopes, a big news story about Bethenny breaks out online. Bethenny is on the fence about inviting Ramona to Mexico. At dinner, the ladies play a revealing game of "Truth or Dare" and Dorinda ends up attacking Luann.
Air Date: 2017-07-05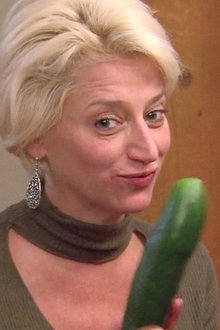 Oil and Vinegar
Bethenny fine tunes the upcoming trip to Mexico; Carole has her day in court; Sonja gets an intimate cosmetic treatment; Bethenny is forced to face Ramona at Dorinda's dinner party; Tinsley practices her flirting on a blind date set up by Carole
Air Date: 2017-07-12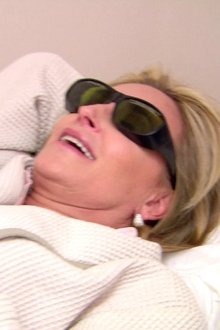 Three Tequila...Floor!
The ladies arrive in Mexico, with Ramona and Sonja scrambling for the best villa room and swiftly alienating themselves. Tinsley addresses a damaging article about her. Luann takes a boozy tumble. Bethenny reprimands Sonja for her bad behavior.
Air Date: 2017-07-19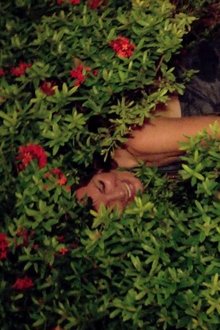 Tequila-thon
It's a new day in Mexico and the drama continues as Bethenny confronts Ramona about attending the Tequila trip. Tinsley readdresses the press article with Sonja, while some of the other ladies try their hand at surfing. The ladies all go shopping together and Ramona tries to buy her way back into Bethenny's good graces. Tinsley and Sonja's tension resurfaces at dinner. Bethenny takes the ladies on an educational day-drinking trip to the agave fields in Tequila. The ladies ride the drunk train back to the villa where Sonja puts Ramona in the hot seat.
Air Date: 2017-07-26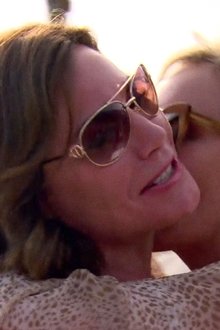 Make Out, Make Up
Fresh off of their day trip to Tequila, the ladies drink up and strip down back at the villa. Sonja spreads the love to all the ladies while Bethenny and Ramona have a nude detente in the pool. Dorinda and Bethenny get into a fight that leads to knives flying. Some of the ladies split off for a day of fishing and whale watching. At their final dinner Luann flubs the rules of a game.
Air Date: 2017-08-02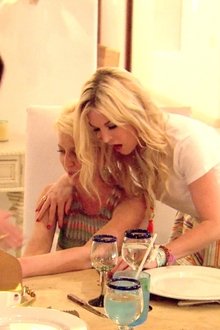 Thank You and Good Night
After moving out of Sonja's townhouse, Tinsley has Carole over to see her new digs. Luann and Tom challenge each other during a game of tennis. Bethenny deals with the stresses of renovating a new apartment, but finds distraction with a hot, new fling. Dorinda has John over for a romantic dinner, while Sonja and Frenchie talk about their upcoming trip to France together. The ladies all come together when Tinsley throws a thank you party for Sonja.
Air Date: 2017-08-09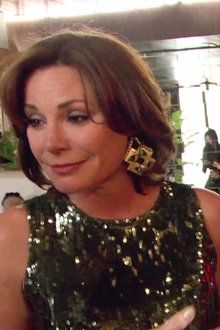 Reunion Part I
Dorinda confronts Sonja over the "Tipsy Girl" allegations; Luann gives an update on her first few months of marriage; Bethenny questions Ramona's attitude toward others; the housewives speculate on Ramona's behavior; Andy Cohen hosts.
Air Date: 2017-08-16
Reunion Part Two
In part II of the reunion, new housewife Tinsley opens up about her rocky re-entry into NYC life and reveals some big news. Carole reflects on the turbulent election and the status of her relationship with Adam, while Sonja discusses her personal love triangle, which elicits a shocking accusation about her French lover. Additionally, Bethenny gets emotional talking about her personal life and how she is planning to move forward.
Air Date: 2017-08-23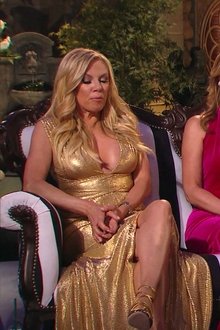 Reunion Part 3
The reunion concludes when the housewives look back on their fun-filled trip to Mexico, from Lu's tipsy topple to the tequila-drinking marathon. Tinsley and Sonja attempt to clear the air and salvage their friendship. However, the reunion takes a turn when Bethenny questions the sincerity of Ramona's tearful apology. In the hot seat, Ramona is forced to address the accusations she made against Bethenny this season.
Air Date: 2017-08-30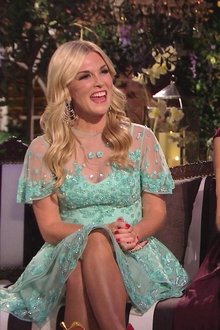 Season 10
Ghouls Just Wanna Have Fun
The ladies of New York are back after an eventful summer. Newly divorced Luann sits down with Dorinda and starts to open up about her relationship with Tom. Meanwhile, Bethenny mourns an unexpected death in the family. Typically reluctant to exercise, Carole preps to run the New York City Marathon. All the ladies reunite when Dorinda throws an epic Halloween party that nobody will forget.
Air Date: 2018-04-04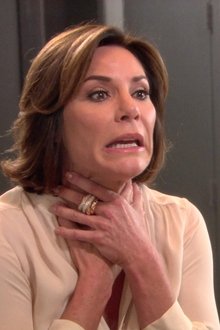 Running Your Mouth
Sonja makes hurtful accusations about Tinsley's finances. Meanwhile, Dorinda attempts to improve her friendship with Sonja. Carole runs the New York City Marathon after months of training, but with a surprising omission in her cheering section.
Air Date: 2018-04-11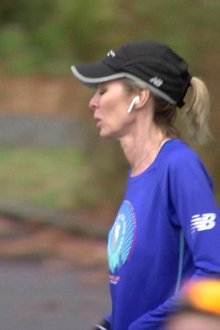 Til Brunch Do Us Part
The ladies head to the Hamptons for a fun-filled weekend. Tensions rise between best friends Carole and Bethenny. Dorinda and Sonja's friendship is short-lived, as a blowup at Luann's brunch sets their relationship back.
Air Date: 2018-04-18
War and P.O.S.
Tensions boil over between Dorinda and Sonja at Luann's brunch; at Ramona's dinner party, Tinsley delivers a low blow to Sonja that shocks the whole party; Sonja calls out Ramona for not being a true friend in a text message.
Air Date: 2018-04-25
Tea for Tat
Air Date: 2018-05-02
Grief And Relief
Air Date: 2018-05-09
On an Island
Bethenny and Dorinda hit the ground in Puerto Rico and get to work. Ramona attempts to mend fences with Sonja. Carole works on a revealing story with a magazine, while Luann starts to plan a special performance. Bethenny lets Dorinda in on an incident involving Carole's ex, Adam. Carole confronts Bethenny about an accusation she's made that puts Ramona in the middle of their friendship.
Air Date: 2018-05-16
A Frittered Friendship
It's time for the ladies to make their annual visit to the Berkshires. Carole confides in Dorinda and Ramona about some tension with Bethenny, which puts Dorinda in an uncomfortable place. All of the ladies get decked out for a 1920's murder mystery dinner party taking place at Blue Stone Manor, but it's an argument between Carole and Bethenny's that has the ladies guessing whodonnit?
Air Date: 2018-05-23
Holidazed and Confused
Carole and Bethenny continue to hash out their issues during the murder mystery dinner party. Back in the city, Bethenny's holiday party is interrupted by a surprise, which leads to hurt feelings. At Luann's blood drive, Carole is upset when she finds out that Bethenny has been talking about her behind her back. Then, Ramona confronts Bethenny on an epic sidewalk phone call. In a shocking turn of events, Luann gets arrested over the holiday.
Air Date: 2018-05-30
You Broke the Penal Code
Two weeks after Luann's surprising arrest, she is still the talk of the town. While she's in rehab in Palm Beach, the ladies try to piece together what happened. Bethenny throws a launch party for her new jeans line, and later meets Carole for lunch to try and resolve their dispute. Sonja flees her construction site and spends a night with Tinsley. Dorinda takes the initiative to check-in on Luann in rehab.
Air Date: 2018-06-06
Faux Weddings and a Funeral
Tinsley tries on wedding dresses with her mother, Dale. While Luann is ending her stint in rehab, the women tough it out during a prison style workout. A few of the ladies attend the funeral for Bobby Zarin, and Bethenny and Jill Zarin share an intimate moment after the funeral, for the first time in years. Luann heads home after her month in rehab.
Air Date: 2018-06-13
Every Mayflower Has Its Thorn
Air Date: 2018-06-20
Arrest and Relaxation
Luann deals with the unwanted press. Dorinda confronts Bethenny the lingering tension.
Air Date: 2018-06-27
Dating Wishes and Cabaret Dreams
Dorinda brings Luann to pick out dresses from one of her designer connections so she can prepare for her upcoming cabaret show; Bethenny creates a dating profile for Sonja; Tinsley moves into her new penthouse without Scott's help; the women attend a speed-dating event in New York City; and the ladies decide to go on a trip to Cartagena, Colombia, as they want to escape a chilly winter.
Air Date: 2018-07-11
Wigging Out
Air Date: 2018-07-18
Guess Who's Arguing At Dinner?
As the ladies head out for a day of shopping in Cartegena, Bethenny continues to unravel and the women's patience with her begins to run out. Carole approaches Sonja for insight on Bethenny. Later over dinner, Tinsley, Ramona, and Sonja try to not eavesdrop on a heated conversation between the two distant friends. A comment Luann makes to Dorinda sends Dorinda off the deep end and puts their friendship on the rocks.
Air Date: 2018-07-25
Ship Happens
Tensions arise at breakfast as Luann and Dorinda continue their argument from the night before, as do Carole and Bethenny; the ladies ditch the city for a private island and some fun in the sun, despite the strained relations; and the day ends abruptly with a traumatic boat ride after the ladies are rushed off the island due to high seas.
Air Date: 2018-08-01
There's No Place Like Home
Ramona shows off her newly renovated Hamptons home; Sonja stands firm on the asking price for her townhouse; Bethenny invites Dorinda to her new apartment; Adam shows up bearing gifts at Carole's athletic-chic Cosmopolitan Magazine party.
Air Date: 2018-08-08
Life is a Cabaret
It's the night of Luann's cabaret show, #CountessandFriends. Over pre-cabaret drinks, Dorinda, Carole, and Tinsley go over some shocking guest list faux paus on the Countess's part. During the performance, Luann gets heckled, and Sonja shows some skin. At the after party, Ramona has a burning question for Bethenny and Dorinda has some parting words for Luann.
Air Date: 2018-08-15
Reunion Part 1
With one glaring exception, the Housewives gather to relive fun times from season 10; the women pay tribute to Bobby Zarin while questioning Bethenny's motives; they take a look back at some of their questionable wardrobe choices.
Air Date: 2018-08-22
Reunion Part 2
Dorinda defends herself against accusations that she may have a drinking problem; the ladies discuss Luann's absence; Tinsley reveals startling details about her relationship with Scott; Bethenny and Carole call each other out over comments.
Air Date: 2018-08-29
Reunion Part 3
Bethenny and Carole continuing to go shot for shot about the dissolution of their friendship; the women relive their stomach-churning trip to Colombia; Carole revisits the highs and lows of her season; Tinsley takes issue with Carole's protests about their relationship; Sonja discusses a new chapter in her life and delves back into her issues with some of the ladies; and the women end things by sharing their biggest regrets of the season.
Air Date: 2018-09-05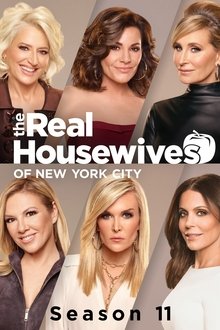 Episode 1
Air Date: 2019-03-06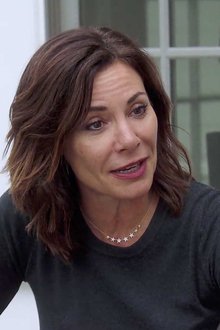 Things Are Going Southampton
A fractured group arrives at the Hamptons; Luann, Bethenny and friends head to dinner to discuss the night that forced Luann back into rehab; Barbara tries to bring the ladies together by throwing a clambake, but things go from bad to worse.
Air Date: 2019-03-13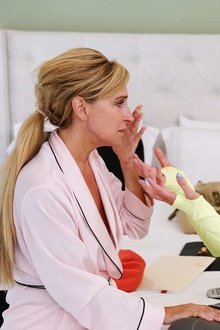 It's A Clam Shame
Barbara's clambake continues as uninvited Ramona is confronted by Luann for spreading rumors, forcing her to leave with a doggie bag and without her pride. Back in the city, Dorinda and Barbara try to clear things up over lunch. Meanwhile, Bethenny heads to North Carolina for more relief work after the Hurricane Florence flooding. Sonja throws a party to celebrate a recent cover shoot for a fashion magazine.
Air Date: 2019-03-20
Making Up Is Hard To Do
Bethenny throws a lunch sit-down with Dorinda and Luann so the two can hash out their issues. Later, Luann begins her court-ordered community service and discusses her first meeting with her parole officer. Tinsley gets a visit from Dale, who puts pressure on her to figure out what's going on with Scott. Ramona goes on a blind date, while Barbara is shown the door by Dorinda.
Air Date: 2019-03-27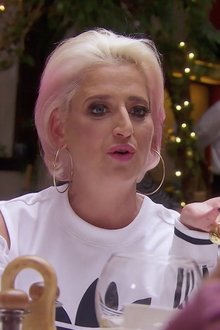 Shark Bait
Tinsley struts her way back into the charity world by hosting a doggy fashion show; the women have brunch on board a yacht; Bethenny speaks with a grief counselor; Dorinda readies Blue Stone Manor for the ladies' first Halloween there.
Air Date: 2019-04-03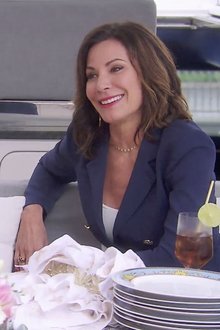 Sleeping With the Fishes
In the Berkshires, Dorinda organizes a trip to an old Morgan family mansion; Dorinda and Barbara's issues resurface when Barbara finds out she's in the fish room; room drama continues when Bethenny arrives from visiting her new beau.
Air Date: 2019-04-10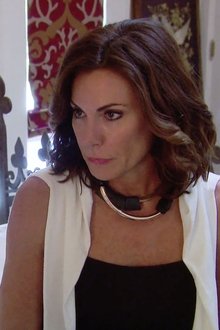 It's Kind of a Phone-y Story
Bethenny tells Dorinda about receiving a sign from Dennis; Tinsley and Luann have heart to heart over the death of Tinsley's father; when Bethenny hosts a dinner party in the city, a light-hearted game of truth or dare takes a dark turn for Tinsley.
Air Date: 2019-04-17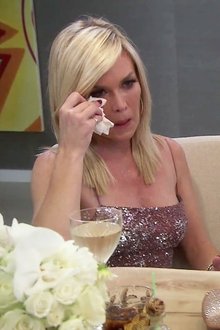 Birds, Broads and Breakups
Tinsley and Luann attend an Al-Anon meeting; Dorinda joins Tinsley for a dress rehearsal before her big day as guest ringmaster at the Big Apple Circus; Ramona, Luann and Sonja run into Ramona's ex, Mario; Dorinda hosts a spa day for the ladies.
Air Date: 2019-04-24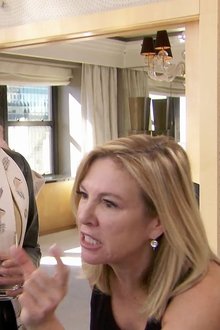 Tears of a Clown
Fresh off of her breakup, Tinsley prepares for her appearance as the guest ringmaster for the Big Apple Circus; Bethenny has a court appearance; Ramona takes Barbara shopping; at the circus, Tinsley descends from the rafters on a spinning hoop.
Air Date: 2019-05-01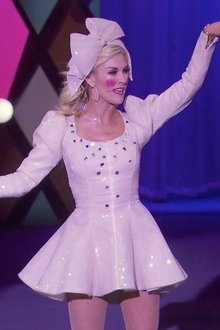 Shalloween
After learning that Bethenny missed her Halloween performance, Luann takes another dig at Queen B; Dorinda shows off her new apartment to John; Ramona, Dorinda, and Sonja attempt to give a speech at the NY Loves Kids event.
Air Date: 2019-05-08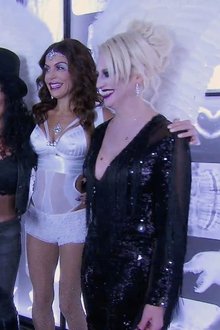 Upstate Girls
Newly single Tinsley faces serious questions about having a baby; Sonja and Barbara head upstate to see Luann's new house, hoping to warn her about the rumblings among the other ladies; Ramona, Bethenny and Dorinda arrive at Luann's house.
Air Date: 2019-05-15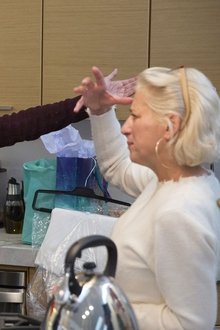 Luann Land
The women dine out with Ramona at the same place where she mourned her mother's passing; Luann takes Sonja, Tinsley and Barbara out on the town for a night of cabaret; Bethenny and Ramona have a heart to heart about their abusive upbringings.
Air Date: 2019-05-22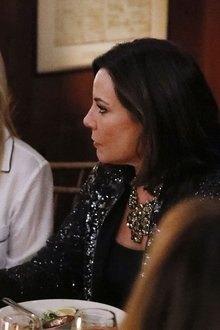 It's Not You, It's Miami
After Sonja crashes Lu's rehearsal, Luann asks the women if they think Lady Morgan might be taking something to make her act this way. The ladies then head to Miami for fun, sun, and the revelation that Ramona made out with Harry Dubin. It's all too much for Sonja to handle, and after a few drinks she lashes out at Luann and Ramona.
Air Date: 2019-05-29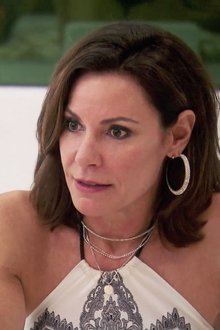 Caught Between an Ex and a Hard Place
On the first night in Miami, Sonja hits the floor after one too many drinks; the women turn their attention to Luann's attitude. The ladies rally to take in sunshine and art. At a house party, Ramona juggles her ex-husband, Mario, and a new date.
Air Date: 2019-06-05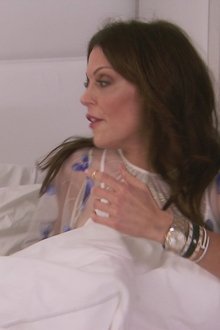 Life Is Not a Cabaret
Tinsley shares a recent picture of Ramona locking lips with Harry Dubin; Sonja loses it after leaving an AA meeting, but Luann doesn't let that rain on her cabaret parade; the women confront Luann over her selfish ways; Bethenny has a panic attack.
Air Date: 2019-06-12
More than a Feelin'
The ladies head back to New York where Luann records her new single; the women attend Dorinda?s 1980s aerobics workout for charity; Ramona plans a surprise birthday party on the same night as the Countess? Cabaret.
Air Date: 2019-06-20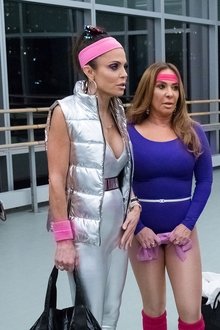 Jesus, the Countess and Joseph
The show must go on for LuAnn who has been snubbed by the ladies; Dorinda is shocked by the surprise party; Tinsley is accused of lying about her relationship with Scott; Bethenny throws her S'mores and Whores Party.
Air Date: 2019-07-03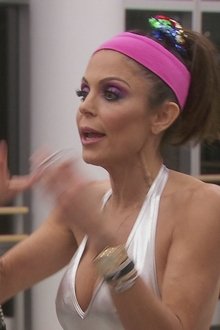 Reunion Part 1
The ladies discuss how Bethenny dealt with the death of her boyfriend; the women give updates on their new living situations; Bethenny argues with Luann; Dorinda and Luann finally address their issues, leveling accusations and shedding tears.
Air Date: 2019-07-10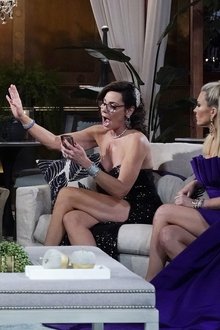 Reunion (Part 2)
The women confront Ramona over her lies and insults; Dorinda, Bethenny, and Sonja challenge Tinsley to tell the truth about her relationship; Luann is in the hot seat as Andy and the ladies discuss her sobriety slip and probation violation.
Air Date: 2019-07-18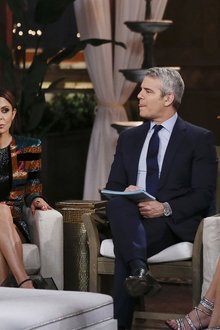 Reunion (Part 3)
The women finish raking Luann over the coals about her sobriety; Barbara joins the ladies to discuss her scandalous comment about Luann's singing; the ladies relive some of their most outrageous moments; Sonja is in the spotlight for her drinking.
Air Date: 2019-07-25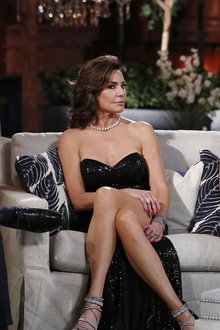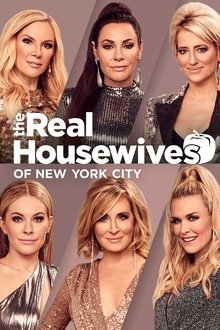 Back in the NY Groove
The New York ladies are back and moving forward! Sonja struggles with an empty nest after her daughter has left for college, while Luann celebrates the end of her probation. Ramona is on the prowl and looking for love, and at Dorinda's end of summer party, Tinsley and Dorinda's fractured relationship comes to a head. A new housewife, Leah McSweeney, joins the ladies to witness all the drama.
Air Date: 2020-04-02
Stooping to a Lower Level
In the city, Tinsley defends herself to Sonja and Leah over her continuing feud with Dorinda. To celebrate the end of summer the ladies head out to Ramona's house in the Hamptons for a long weekend. Tinsley's flu leaves her voiceless and Leah's tattoos become big news. Despite being relegated to the basement, Luann apologizes to the women for her behavior over the last year.
Air Date: 2020-04-09
Don't Mansion It
The girls weekend in the Hamptons continues. Ramona brings the ladies to a local winery where they learn about Leah's past and Dorinda's present. Ramona's hosting continues at a mansion party that evening with a group of new friends she's trying to impress. Despite Ramona's constant reminders to behave themselves, Sonja loses control after being triggered by Ramona's friend Elyse.
Air Date: 2020-04-16
Ain't No Party Like a Hamptons Party
Hamptons weekend wraps with a tennis grudge match between Luann and Ramona, while Sonja's dog groomers make a house call and Luann gets in on the action; a girls' night at Ramona's house turns into a wild ruckus.
Air Date: 2020-04-23
Not So Model Behavior
It's fashion week in NYC. Sonja is preparing for her "Sonja, by Sonja Morgan" fashion show and the ladies sit front row for Tinsley's big return to the runway. Luann plans her new cabaret show, "Marry, F, Kill," while Leah fears that Sonja resents her for comments she made.
Air Date: 2020-04-30
Just the Sip
Leah continues to have issues with her mother and Tinsley gives updates on her dating life. Meanwhile, Sonja realizes that her fashion line isn't doing as well as she hoped. Luann hosts an anti-bullying comedy show, where Dorinda and Tinsley get into a battle of the words.
Air Date: 2020-05-07
How Ya Like Them Apples?
Tinsley vents to Leah's boxing coach about her issues with Dorinda, while across town Dorinda confirms to Sonja that she and John are officially on a break. Luann opens up to Leah about her relationship with drinking. The ladies take a day trip to a local orchard, where things get hostile between the group.
Air Date: 2020-05-14
If You Can't Take the Heat, Get Out of the Russian Bath House
Stressed out by the tension between the group, Leah arranges a spa day at a Russian bath house. Dorinda and Tinsley call a truce, while Ramona confronts Dorinda about her anger issues. Later on, Ramona hosts a cocktail party, where she and Dorinda's disagreement reaches a boiling point.
Air Date: 2020-05-21
Hurricane Leah
The ladies head to Newport, R.I., for a much needed weekend getaway; Leah invites her sister Sarah to join the trip, which Ramona is not happy about; the drama continues between Tinsley and Dorinda, and Leah loses her cool at the evening clambake.
Air Date: 2020-05-28
Something's Brewing
Tinsley hosts a dinner for the group on their last night in Newport; the night begins to spiral once Ramona is distracted by a man at the bar; Dorinda and Luann co-host a tea party in an attempt to help the ladies relax and reset.
Air Date: 2020-06-04
Love Him and Leave Them
The ladies celebrate Halloween in the city with a scream-inducing tour of Blood Manor. Tinsley returns from Chicago with a life-changing decision and major relationship update, but soon realizes some of the ladies aren't interested. Ramona brings Dorinda and Sonja to Long Island to help plan her birthday party.
Air Date: 2020-06-11
Eat, Drink, and Be Scary
Looking for love again, Ramona meets with a matchmaker. Meanwhile, Dorinda and her daughter Hannah discuss Dorinda's recent life struggles. And to mark the end of Halloween week, Luann hosts a voo-doo themed dinner party where Ramona becomes the subject of everyone's witchy ire.
Air Date: 2020-07-02
Not Feeling Jovani
Dorinda hosts the women at Blue Stone Manor for a relaxing weekend in the Berkshires. Sonja confronts Luann about paying her less than she deserves to perform in her cabaret show, and Dorinda steps in to defend Sonja. Meanwhile, Elyse approaches Ramona about the current state of their friendship.
Air Date: 2020-07-09
Remember Your Blue Stone Manners
After a rosé fueled night, the ladies wake up to find that Luann has left Blue Stone Manor. The women head to town for some much-needed retail therapy and group healing. To celebrate their last night in the Berkshires, Dorinda throws an elegant dinner party and the mayhem continues.
Air Date: 2020-07-16
Episode 15
Air Date: 2020-07-23
Not Very Merry-Achi
Luann hosts a spa day for the women she met through the Fortune Society. Ramona gives Sonja a talking-to over her birthday night antics and gives Leah the cold shoulder. The women head to Cancun, Mexico, where Leah confronts Ramona.
Air Date: 2020-07-30
Back On The Hump
Air Date: 2020-08-06
Hitting All the Wrong Cenotes
On day three in Mexico, the ladies tread carefully at breakfast when Dorinda snaps at Sonja and Leah. Luann and Leah pick up two single men while on a stroll down the beach and bring them back to the villa. While Dorinda stays in bed, the ladies enjoy a fancy dinner with their new male friends.
Air Date: 2020-08-13
21st Century Sonja
On the ladies' last night in Cancun, Ramona addresses Dorinda's anger issues in a group text; in New York City, Leah works to improve her relationship with her mother; Ramona sees a therapist; Luann preps for a cabaret workshop; Sonja hosts a party.
Air Date: 2020-08-20
No Party Like a Mob Party
Leah hosts a party for the 15th anniversary of her brand, Married to the Mob. Luann meets with a ghostwriter for her new memoir and Dorinda celebrates her birthday out on the town with the ladies and John.
Air Date: 2020-08-27
Viva la Dysfunction
In the season finale, the women look to the future but can't escape the past. Luann records a new song that she hopes to feature in her upcoming cabaret. Leah continues to rebuild her relationship with her mother. Sonja clashes with Ramona on how to prepare the townhouse for sale. An invasive surgery has Dorinda looking back at her tumultuous year. And when the ladies come together for Sonja's Drag Queen Bingo party, the evening goes from fabulous to ferocious when an old wound is ripped back open.
Air Date: 2020-09-03
Reunion Part 1
Before the cast members relive some of the most outrageous moments from the season, they express their frustrations about the behavior of one of the ladies during quarantine.
Air Date: 2020-09-10
Reunion Part 2
The ladies relive their trips to the Hamptons, Newport and Mexico, including all the drama in between; Ramona addresses Leah's behavior, and tempers flare when she claims Leah ruined her birthday party with her risqué dance moves.
Air Date: 2020-09-16
Reunion Part 3
The drama continues when Dorinda calls out Ramona for not supporting her; Dorinda becomes emotional as she defends herself against accusations that she has an issue with controlling her anger; the ladies attempt to end the reunion on a high note.
Air Date: 2020-09-24
Secrets Revealed
Air Date: 2020-10-01
Best of Leah Moments
Air Date: 2020-10-08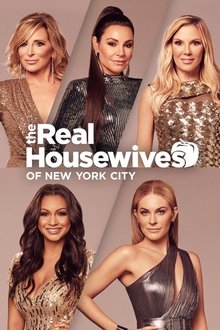 Back in the Big Apple
The New York ladies are back; Ramona visits Luann's new apartment, and learns she has a new neighbor; Leah is working on her conversion to Judaism, and invites Eboni to join Ramona and Luann for a brunch at Sonja's townhouse.
Air Date: 2021-05-04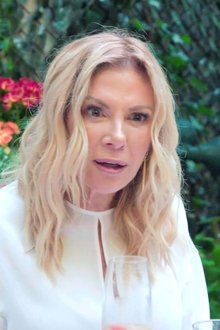 Burning Up
To celebrate being reunited after a long quarantine, Ramona invites the ladies to the Hamptons; Luann overshares details about her new man with Sonja; Leah hosts a Burning Man party, where the group learns devastating news during a healing session.
Air Date: 2021-05-11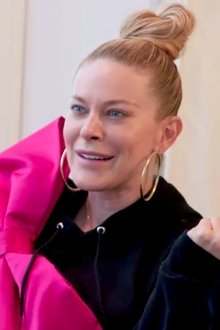 A High Rate of Interest
The ladies take a day trip to a local winery; Eboni questions Ramona's choice of words; Leah confronts Ramona's questionable blood plasma donation; the ladies engage in some local retail therapy; Sonja's true feelings are revealed.
Air Date: 2021-05-18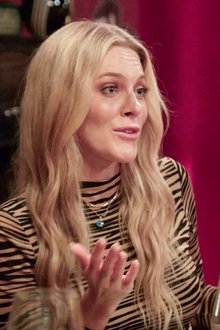 Putting the Tiff in Tiffany's
On the second day in the Hamptons, the ladies get a personal training session from Luann's new fling; after having words with Ramona, Leah decides to take a vow of silence to relieve tension; Ramona hosts a "Breakfast at Tiffany's" dinner party.
Air Date: 2021-05-25
How Nude
Luann hosts an eclectic lunch party for the ladies at her Sag Harbor home with a nude male model as the main event; Leah's frustrations with Ramona boil over; Luann and Eboni get into a heated debate that leaves everyone reeling.
Air Date: 2021-06-01
Stop and Throw the Roses
The gravity of Luann and Eboni's paint party confrontation begins to set in, and beachside fishing turns cold when politics are brought up in conversation. Meanwhile, Heather's faux pas comes back to haunt her as the ladies glam for Luann's 70's style Halloween pageant.
Air Date: 2021-06-08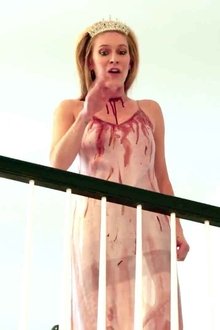 Electile Dysfunction
After the ladies compete in Luann's 70's inspired Halloween pageant, Leah receives devastating news about her grandma. Back in the city, Ramona reviews her real estate skills, while Leah and Eboni help Sonja learn to land a punch. Eboni hosts an election party.
Air Date: 2021-06-15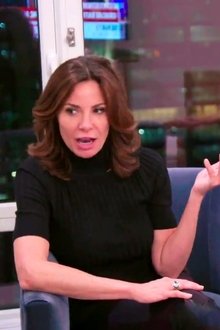 A Harlem Night
Eboni hosts the ladies for an educational night in Harlem where Ramona introduces the group to her friend Bershan. Luann bonds with her daughter over their sobriety while Leah stresses over her daughter's upcoming high school experience. And, over cocktails at Ramona's apartment, Eboni and Ramona's friendship gets put to the test.
Air Date: 2021-06-29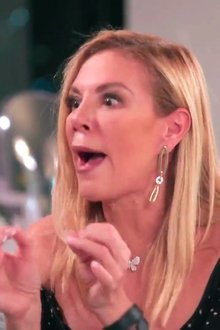 The Salem B**** Trials
Eboni takes Sonja to Philadelphia to meet a matchmaker. Leah hosts the ladies on an excursion to the witch capital of the world: Salem, Massachusetts. At Leah's latex and leather dinner, the aftermath of the election leads Eboni to question some of the ladies' allegiances.
Air Date: 2021-07-06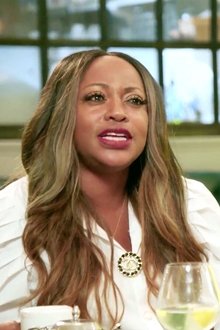 Light As A Feather, Stiff As A Bored
In Salem, Eboni's pointed question reverberates throughout the group, leading to an emotional revelation at dinner and some new body ink. The ladies take a trip back in time to the historical Pioneer Village and later at dinner, Bershan ruffles some feathers with a few of the ladies when she voices her opinion of them.
Air Date: 2021-07-13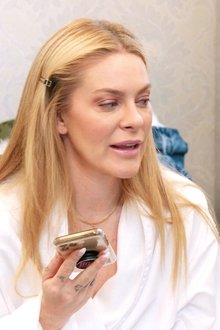 The Witching Hour
Sonja and Bershan's argument in Salem continues through the night, and news of their altercation spreads. Bershan attempts to smooth things over with the women, while Leah, Luann and Ramona attempt to talk to Sonja about her drinking. A psychic reading leads to major breakthroughs for the group.
Air Date: 2021-07-20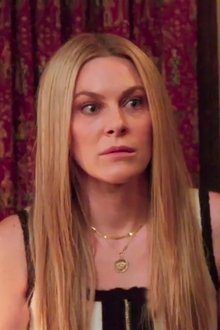 Baby, It's Cold Inside
In the city after their trip to Salem, Eboni and Sonja get back in the boxing ring with Martin. While Luann and Leah plan a joint birthday party for Ramona and Sonja, Eboni continues her search for answers about her family history. The women join Luann to record her new holiday song for charity, but Leah has questions about legalities and the proceeds. Then the group celebrates Ramonja's birthdays with a grab bag of local eye candy.
Air Date: 2021-07-27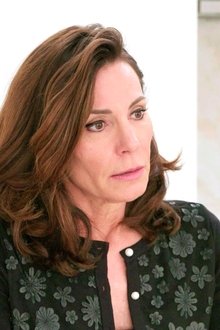 Ho Ho Holidays
The morning after Ramona and Sonja's birthday bash, LuAnn and Ramona learn about Sonja's late-night escapades with one of the party guests. Leah reconnects with her siblings for the first time since their grandmother's funeral.
Air Date: 2021-08-03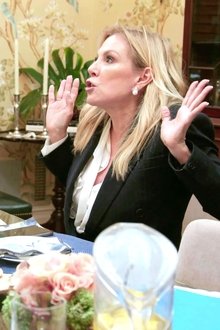 Hanger Pains
Leah practices Hebrew and studies for her conversion while Ramona's foray into real estate continues with a high end showing. Eboni meets with a genetic investigator and Sonja tries her hand with, 'Mr. Right.'
Air Date: 2021-08-10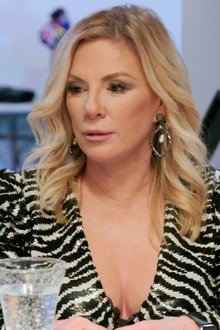 Bitching & Ramoaning
After a spirited attempt to get back on track, the conversation continues to heat up during Eboni's Black Shabbat dinner. Over lunch with Luann's Fortune Society friends, Ramona expresses concern for Sonja's habits.
Air Date: 2021-08-17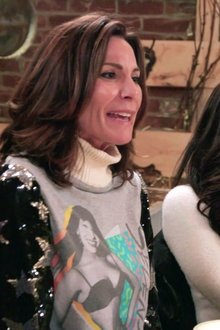 Be Mine, Galentine
Leah clashes with her mother during a family dinner and Luann takes up a sobering, new business venture; Sonja has an untimely brush with Covid-19, spurring a close-knit girls trip back to Ramona's in the Hamptons.
Air Date: 2021-08-24
The Doppelgang's All Here
Galentine's game night gets wild with an unexpected call from Sonja's ex, and the women bond over their bedazzled body art. Leah laments over her relationship with Rob, and Bershan joins the ladies for a final night of fun, games and laughter.
Air Date: 2021-08-31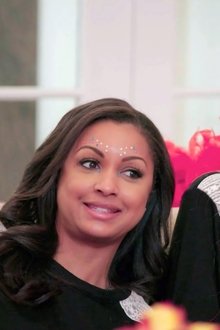 So... That Happened
A special episode pulls the curtain back and reveals never-before-seen moments from Season 13. In this new footage, fans will get a closer look at all the fun the ladies had together, from playing Red Rover at Ramona and Sonja's birthday party to learning how to twerk to having run-ins with Salem ghosts. Viewers will even get to engage with the episode through a hilarious, multiple choice guessing game of "What Happens Next."
Air Date: 2021-09-07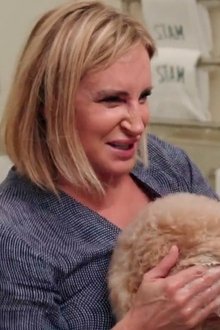 ---