The Backyardigans
Powered By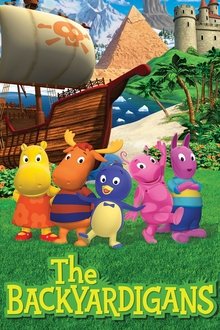 Meet five lively animal friends who love to sing, dance and use their imaginations to embark on outrageous adventures to magical places.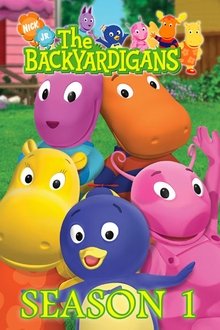 Knights Are Brave and Strong
Queen Tasha sends Uniqua through the misty forest to bring a message to King Austin.
Air Date: 2004-10-11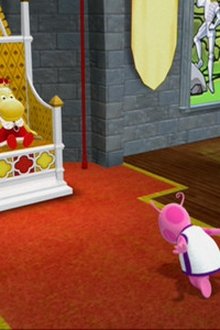 The Yeti
Pablo, a creature called a Yeti from the frozen north, leads the Unique, Tasha, and Tyrone on a chase all the way to his igloo in the frozen north. The Yeti loves to eat raisins and give snow bellies.
Air Date: 2004-10-11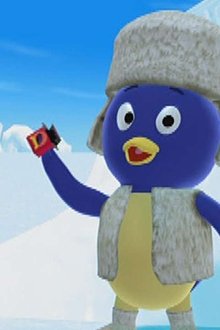 Pirate Treasure
Pablo, Tyrone, Uniqua, and Austin sail the high seas in search of buried treasure. Someone will have to walk the plank. They set out in two different directions to search for the "X" that marks the spot of the treasure.
Air Date: 2004-10-12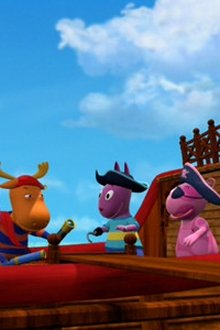 The Heart of the Jungle
Tyrone, Pablo and Austin each play Tarzan as they try to help Sherman find his way through the jungle.
Air Date: 2004-10-13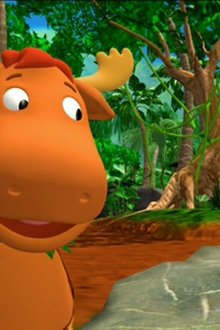 Secret Mission
The kids are secret agents who must get past traps and obstacles in their search for a secret treasure located in a museum.
Air Date: 2004-10-14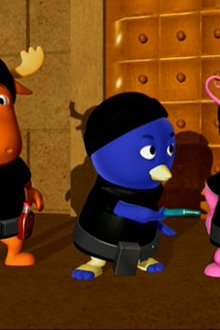 Riding the Range
Cowboy Tyrone is headed for Texas to attend a hoedown, meanwhile Uniqua can't find her jump rope so she, Pablo, and Tasha head for the old west to find the theiving bandit.
Air Date: 2004-10-15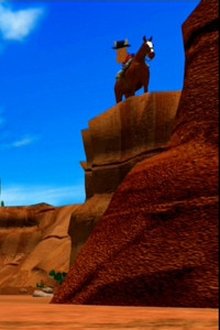 The Key to the Nile
Princess Tasha and her servants must unlock the waters of the Nile and end Egypt's drought by bringing gifts to the Sphinx.
Air Date: 2004-10-18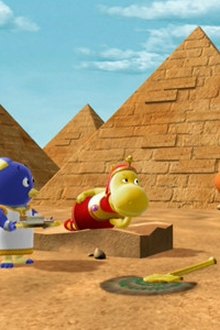 The Snow Fort
Mounties Pablo and Tyrone defend their snow fort while ski patrollers Tasha and Uniqua search for someone in danger.
Air Date: 2004-10-19
It's Great to Be a Ghost
Ghosts Tyronne, Pablo and Uniqua practice being scary. Tasha is the "unsuspecting stranger" they choose to haunt.
Air Date: 2004-10-25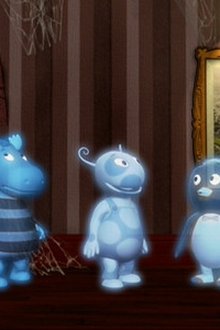 Viking Voyage
Pablo, Tyrone and Uniqua discover adventure on the high seas as Vikings who meet Tasha the mermaid.
Air Date: 2004-11-01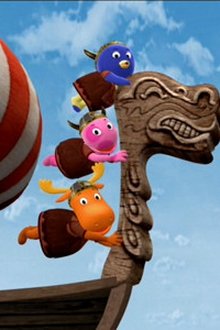 The Quest for the Flying Rock
Uniqua, Tasha, Tyrone, and Pablo are Brave, Indiana-Jones-style Explorers, on a quest for the rare, legendary Flying Rock which sits atop Big Rock Hill. In a frenzied disco dash through the jungle and the desert, they race each other to see who can make it to Big Rock Hill first, and claim the prize.
Air Date: 2005-02-21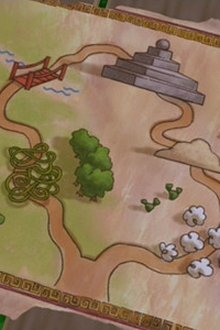 Surf's Up
Pablo, Tyrone, and Uniqua are surfers, searching for Tiki Beach, and its perfect waves. They travel the coastline, led on by a mysterious lifeguard (Austin). To the sound of Afro-pop music, they learn lots of rad surfing and dancing moves as they go. Will they finally ride the perfect wave?
Air Date: 2005-04-25
Race to the Tower of Power
Super Villians Pablo and Tyrone, are trying to rule the world with their powers.
Air Date: 2005-07-18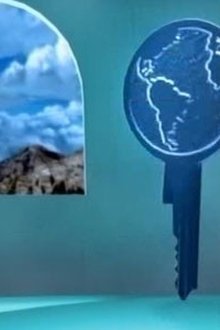 Castaways
Uniqua, Pablo and Tyrone become stranded on a desert island.
Air Date: 2005-09-19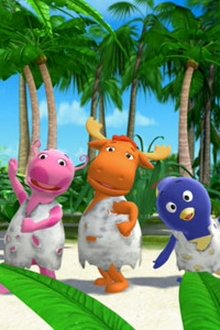 Cave Party
Tasha and Austin, who live in the Ice Age, want to invite the Valley Cave People which are Pablo, Uniqua and Tyrone, to their cave on top of the mountain.
Air Date: 2005-09-22
High Tea
Tasha wants to have a tea party, but Tyrone, Uniqua, and Pablo show no interest.
Air Date: 2005-08-25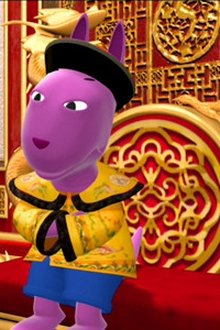 Eureka!
Its a treasure hunt for Uniqua, Tasha, Pablo and Tyrone in the hills of South Dakota.
Air Date: 2005-09-20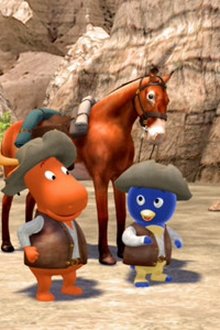 Polka Palace Party
While Tyrone, the cowboy polka musician, heads play at the party, he runs across Uniqua, Austin, and Pablo. They all form a polka band while Tyrone helps them out.
Air Date: 2005-09-21
Monster Detectives
Uniqua and Tyrone, the hardnosed detective, set out to Monster's Castle where Pablo the soccer ball monster has taken Uniqua's ball. They must make it out of the castle before they get turned into monsters.
Air Date: 2005-10-31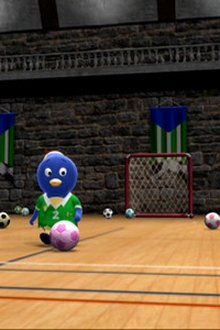 Race Around the World
It's racing day and Austin is prepared. Unlike his friends Pablo, Tyrone and Uniqua, he has never won a gold medal before. Who will be first to the finish line?
Air Date: 2006-03-10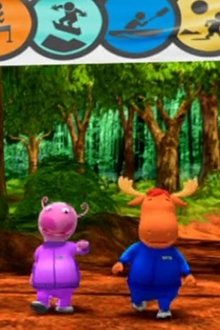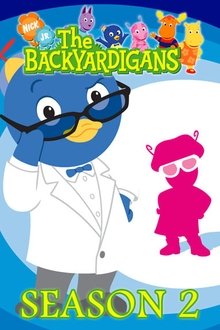 Mission to Mars
When the Backyardigans receive a strange signal originating from Mars, Uniqua, Pablo and Austin blast off to investigate. They're backed up by Tyrone and Tasha, who remain on Earth to assist at Mission Control. The Backyardigans leave prepared for anything, but encounter some surprises along the way. They don't give up, however, and eventually make a surprising discovery regarding the source of the signal.
Air Date: 2006-10-09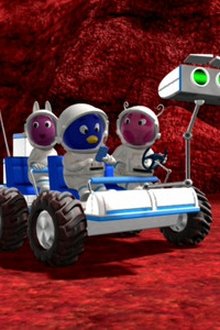 Samurai Pie
Pie makers Tyrone and Austin must make a pie for Empress Tasha, while protecting it from Ninjas Uniqua and Pablo.
Air Date: 2006-10-16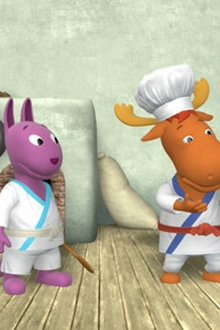 Whodunit?
Sherlock Holmes style detective, Pablo, travels to Mystery Manor to find out who stole Lady Tasha's jewels. Among the suspects are Butler Tyrone, Mr. Austin Frothingslosh, and Inspector Uniqua Underhood.
Air Date: 2006-10-17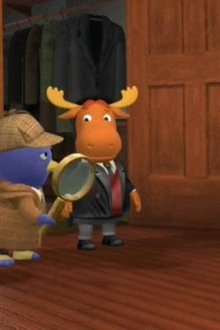 The Legend of the Volcano Sisters
In order to stop the volcano from ruining their luau, the Luau Brothers (Austin, Pablo and Tyrone) must give the Volcano Sisters (Tasha and Uniqua) a special gift.
Air Date: 2006-10-18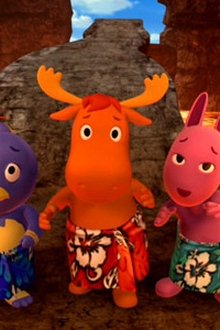 The Swamp Creature
Swamp Tour Guides Uniqua and Pablo promise to show tourists Tasha and Austin the Swamp Creature, even if they have to trick them by pretending to be the creature themselves. Little do they know what lurks deep in the swamp.
Air Date: 2006-10-19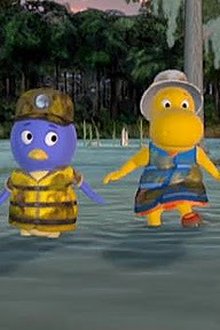 Scared of You
Mad Scientist Tasha sends Austin to bring three monsters back to her laboratory. They are looking for Vampire Pablo, Mummy Tyrone, and Werewolf Uniqua.
Air Date: 2006-10-23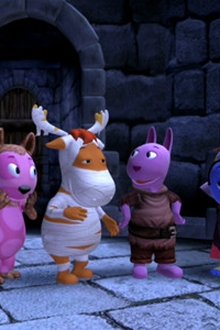 The Secret of Snow
Uniqua set off in search for the Ice Lady, Tasha, because there is no snow yet. Along the way she gets help from Cowboy Pablo, Tarzan Tyrone, and Austin, the Ice Lady's assistant.
Air Date: 2006-12-15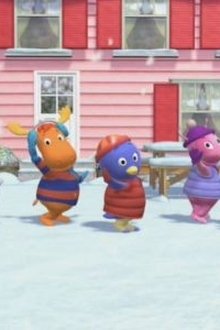 Special Delivery
Tyrone, a mailman, becomes scared by the "Do Gooders," a motorcycle gang formed by Tasha, Uniqua and Pablo. While Tyrone believes they want to steal his mail, the gang is trying to make deliveries of their own.
Air Date: 2007-02-14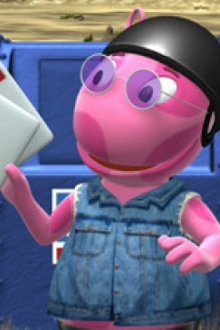 Horsing Around
Uniqua and Pablo are a cowgirl and a jockey. When they argue about who is a faster rider, they decide to settle the matter with a race to the end of the Mississippi River, with Austin serving as the announcer. To their surprise, Tyrone enters the race on a tired, old-looking donkey named Burro. As the race progresses, the two make a quick dash for the finish, but Tyrone and his donkey gain ground as the two continuously stop to argue who is better.
Air Date: 2007-03-19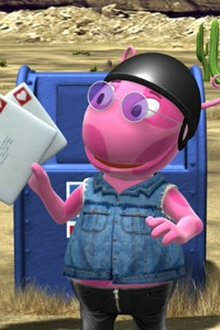 Movers of Arabia
Uniqua and Pablo must move the Sultan's magical treasures from a cave in the desert to his new royal palace.
Air Date: 2007-03-20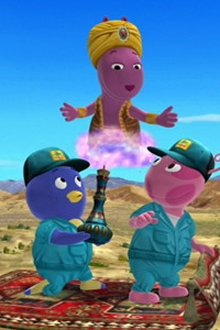 Cops and Robots
Tasha and Pablo are a couple of bad robots who are out to destroy all of the worlds good robots and reprogram them to become bad.
Air Date: 2007-03-21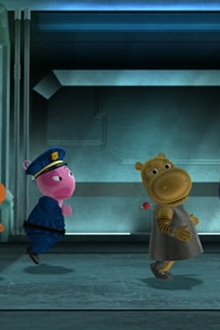 Save The Day
Tasha is a fisherlady who has a knack for navigating into dangerous areas of the ocean. Pablo, Tyrone and Uniqua are part of a rescue squad, determined to save her. Tasha, on the other hand, is determined to catch a whopper and tries to rebuff their efforts to help.
Air Date: 2007-03-22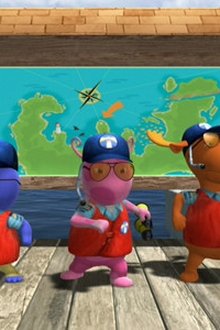 Sinbad Sails Alone
Sinbad (Tyrone) is sailing to find the end of the rainbow. Pablo, a young, inexperienced sailor (and a huge fan of Sinbad), sneaks aboard to help him. When Sinbad discovers this, he is upset, as he has always sailed alone and doesn't feel he need any help. Indeed, at first, Pablo seems like only a bother, causing the loss of ship's supplies, forcing them to take detours where they must play games to earn new supplies. Pablo, however, refuses to be daunted and searches for a way that he can help his idol.
Air Date: 2007-03-31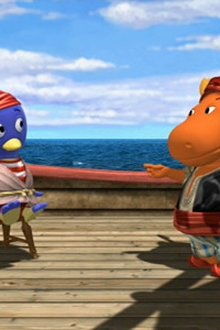 Into the Deep
Pablo and Tyrone are deep sea explorers who are looking for a mermaid to take pictures of. They find two, Tasha and Uniqua, who think they are being invaded and are going to be captured.
Air Date: 2007-06-27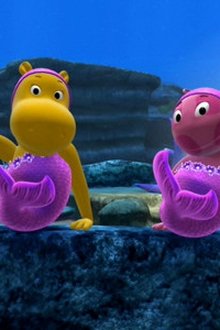 International Super Spy
Miss T (Tasha), who is the head of the International Super Spy agency, orders Agent Secret (Pablo) to stop the villainous Lady in Pink (Uniqua) from stealing three top-secret containers. With the help of his undercover contact Austin, Agent Secret travels around the world to a exotic locations in London, Switzerland, Miami and the Caribbean to collect the three containers before the Lady in Pink and her evil henchman Tyrone, get a chance to steal them.
Air Date: 2007-09-17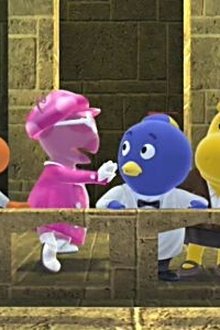 Best Clowns in Town
Pablo, Uniqua, and Austin are clowns who desperately want to be in the circus. Excitedly auditioning for the ringmaster, Tyrone, they miss the train that's moving his circus to the next town.
Air Date: 2007-09-20
Tale of the Mighty Knights
Uniqua and Tyrone are royal knights who are protecting King Pablo's egg. Grabbing Goblin Austin in Goblin Land and the Fairy Tasha want the egg for themselves. They follow King Pablo's egg to Dragon Mountain to retrieve it.
Air Date: 2008-01-14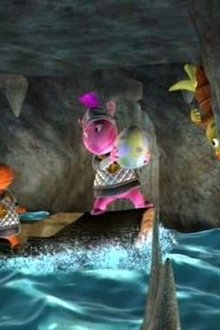 Catch That Butterfly
Professor Pablo is bound and determined to find the rarest specimen, the gilded butterfly. While he is out searching for it, he believes he stumbles upon it, and hires rugged stagecoach drivers Tyrone and Uniqua to help hunt in down in the Old West.
Air Date: 2008-01-16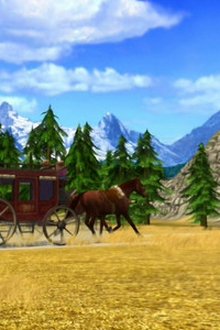 A Giant Problem
Queen Uniqua sends wizards, Tyrone and Pablo, out to get rid of Tasha, the giant. Tasha is new to the kingdom and is just looking for fun and new friends, but Queen Uniqua would rather take a nap. Before long, Tyrone and Pablo use a magic spell and manage to accidently turn everyone into giants.
Air Date: 2008-01-17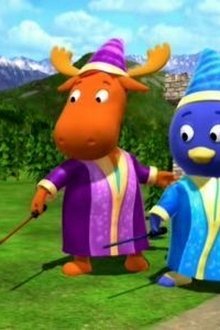 Newsflash
Tasha, Uniqua and Austin work for W-I-O-WA News (The Corniest Station in the Nation), which is a news station that usually ends up reporting on corn. Tyrone and Pablo are corn farmers who are so happy with their crop, that they keep sending in reports just to get on the air, but unfortunately it isn't considered newsworthy. They decide to make up some stories about aliens visiting their cornfields so that the news team will come out to investigate further and put their corn crops on their air.
Air Date: 2008-01-14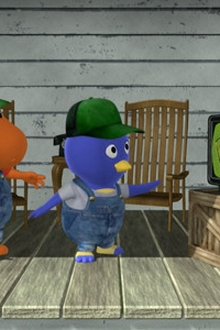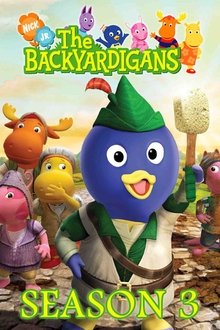 Fly Girl
Uniqua travels around the world in her bi-plane, giving out singing telegrams to a grumpy pirate (Pablo), a snooty Indian princess (Tasha), and the abominable snowman (Tyrone).
Air Date: 2008-02-01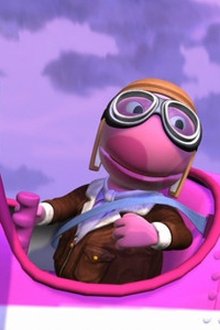 Garbage Trek
In this Star Trek-themed episode, Captain Tasha, Lieutenant Uniqua and Ensign Austin of the garbage collection space ship USS Collector roam the galaxy collecting space garbage. The Moosians, Tyrone and Pablo, try to take take the garbage away by tricking them with fake distress calls.
Air Date: 2009-01-15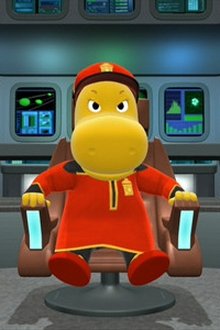 To The Center of The Earth
Inventors Pablo and Uniqua travel to the center of the earth in their earth burrowing rocket ship to retrieve Tyrone's lost lucky penny.
Air Date: 2008-03-07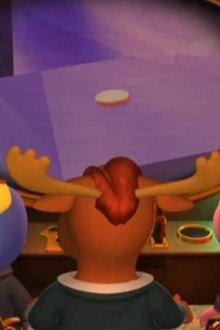 Who Goes There
Tyrone is the security guard at a huge art museum. Then some of the art (played by Pablo, Uniqua and Austin) come to life and start running all over the place. When Tyrone finds out about this, he must stop the art before the curator (Tasha) finds out about it.
Air Date: 2008-04-04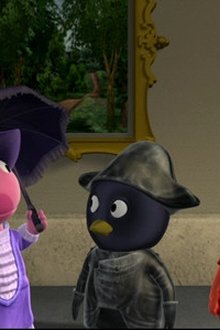 Blazing Paddles
Sheriff Uniqua is proud of her little town Ping Pong Mesa. Her number one goal is to keep it safe from the bandits. Things take a turn and she is ousted as Sheriff when Ping Pong Bandit Pablo arrives and overrules the small town. Now its up to Sheriff Uniqua to resume her role and make peace once again.
Air Date: 2008-04-11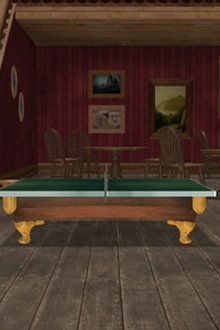 Le Master of Disguise
Austin travels on the Orient Express from Paris to Instanbul in search of Pablo, who is the Master of Disguise that can only been found by his laugh. Along the way he rules out Juggler Tasha, Cowboy Tyrone, and the conductor, Uniqua, all by the sounds of their laughs. Will Austin ever be able to find Pablo, the Master of Disguise?
Air Date: 2008-04-18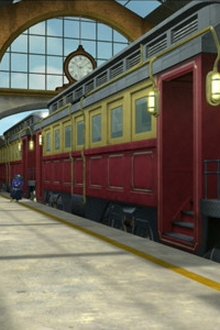 What's Bugging You?
Tyrone and Uniqua are pest exterminators who are hired by Lady Tasha to save her house from an invasion of wormans. While they take care of the problem, Mr. Spiffy (Pablo) comes to inspect Tasha's house to see if she's perfect for the "Spiffy Club".
Air Date: 2008-05-12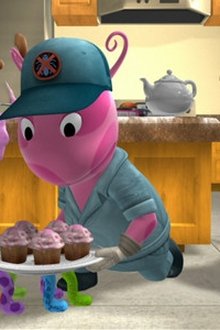 Chichen-Itza Pizza
Uniqua and Tasha are Mayan pizza delivery girls, who set out on a mission across the pyramids of water, earth, and wind so they can deliver Tyrone the King a fresh hot pizza pie.
Air Date: 2008-06-06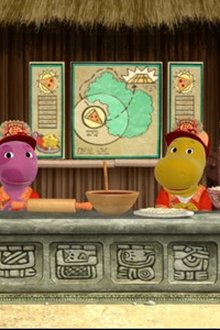 Pirate Camp
Uniqua and Pablo head to pirate Camp Walk-A-Planka to be taught "pirattitude" and how to scalawag, swashbuckle, and heave ho by the great pirate captain, Austin. Can Uniqua and Pablo put their new pirate skills to the test successfully when they have to save Captain Austin from Tasha the fearsome ghost named Captain Red Boots?
Air Date: 2008-06-09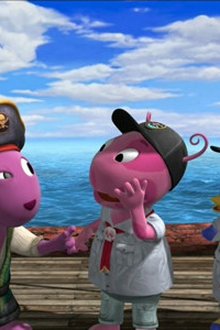 Front Page News!
Supersnap (Tasha), the super-fast superhero, sets out to get a front page photo for the Pablo's newspaper, The Bigopolis Big Story. Supersnap, along with fellow superheroes Bug Girl (Uniqua)and Captain Bubble (Tyrone) get more than they bargain for when a giant robot threatens the city of Bigopolis.
Air Date: 2008-06-27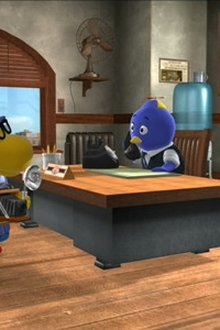 The Masked Retriever
Uniqua the librarian, sets off with her horse Toronado, in search of Don Austin and his overdue library books that Tasha wants to check out. Will she able to get the book back for Tasha and make it past Don Austin's guards, Pablo and Tyrone?
Air Date: 2009-04-23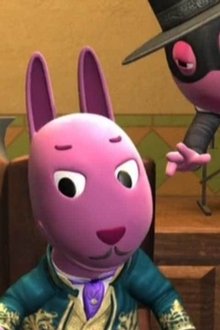 The Great Dolphin Race
In the underwater city of Atlantis, Uniqua, who dreams of one day becoming a dolphin racer, rescues and later adopts a wild dolphin, from a giant clam. She asks Pablo to help her train so she can beat Tyrone, who is the best dolphin racer around.
Air Date: 2008-07-11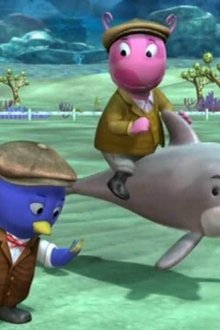 Match on Mt. Olympus
Pablo the sportscaster and Tyrone the meteorologist, travel to Mt. Olympus in an attempt to change the mind of the goddess of weather, Tasha, and make what they said on their tv station come true by making the rain stop. Along the way Pablo teaches the god of laughter, Austin, and the goddess of naps, Uniqua, a few rad basketball moves. Soon they find out they need to win a baskbetball game against the goddess of weather in order to make the rain stop.
Air Date: 2008-08-04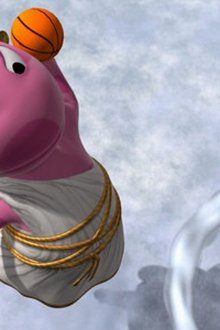 Caveman's Best Friend
Austin sets out in search of his lost new dinosaur that he bought from Uniqua in the stone-age town of Rockville. Austin soon learns that the only way to retrieve him is to whistle except he can't, neither can Fireman Tyrone or Cop Pablo. Can they save the dinosaur before its too late?
Air Date: 2009-01-13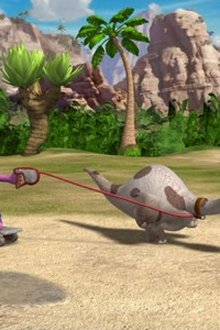 Ranch Hands From Outer Space
Tasha lures aliens Pablo and Uniqua to help her as ranch hands on her mountain when their space ship runs out of gas and pancakes, or zum zums as they call them. All she has to do is promise to give them pancakes when they are finished, and the work begins.
Air Date: 2009-01-12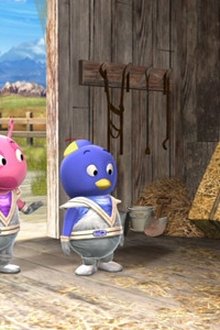 Robin Hood The Clean
In order to keep the dirt for the Festival of Dirt in the village of Filthingham, Mayor Austin Stinkypants locks Tyrone, Tasha, and Uniqua's soap away in the dungeon so they can't get clean. Tyrone sets off through Purewood Forest in search of Pablo, the Robin Hood the Clean, so he can help them get clean once again.
Air Date: 2009-02-27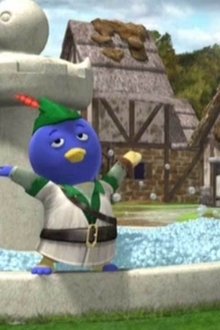 The Two Musketeers
Tasha wants nothing more than to join the only two musketeers, Pablo and Tyrone. When the Empress's guards, Uniqua and Austin, try to capture them, Tasha proves her abilities by saving them, but will they make her the third musketeer?
Air Date: 2009-01-14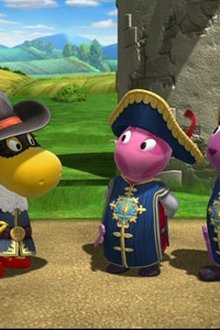 Escape From Fairytale Village
Tyrone, the paperboy, believes that Uniqua the witch that lives in a gingerbread house, Pablo the giant, and Austin the big bad wolf, are all out to get him on his new paper route through Fairytale Village.
Air Date: 2009-06-05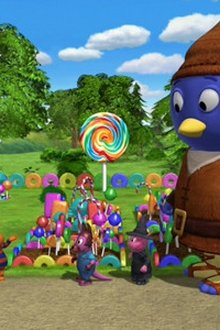 Tale of the Mighty Knights
Air Date: 2009-06-08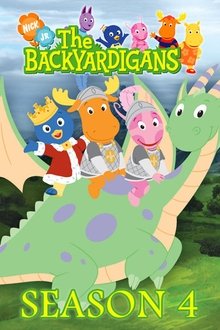 Catch That Train
Ragtime music plays as Engineer Uniqua runs to catch the runaway Imperial train, when it leaves the station with no one driving and the Tsar of Russia (Tyrone) sleeping inside!
Air Date: 2009-10-01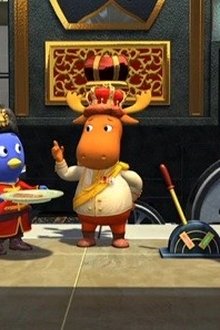 The Funnyman Boogeyman
Austin's boogeyman isn't scary so much as silly, but that doesn't stop spooky hunters Uniqua and Pablo from trying to capture him. Music genre: Martinique Beguine
Air Date: 2009-10-26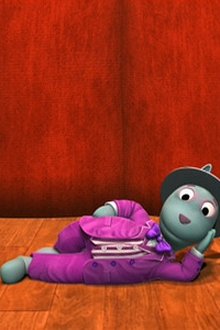 Break Out!
Uniqua and Tasha are princesses who plan to break out of a huge tower. But can they do it without setting off the bobby traps made by castle guards Pablo and Tyrone?
Air Date: 2009-11-24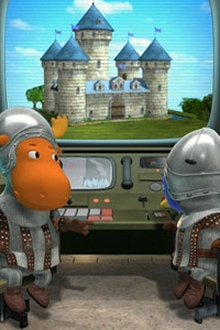 Flower Power
Uniqua tries to liven up a dismal town by bringing flowers to it, and she also must battle the town's wicked villain, the Gloom Meister. Music genre: Rebetiko
Air Date: 2009-11-26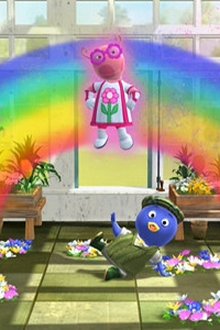 The Action Elves Save Christmas Eve
Santa (voice of Conan O'Brien) needs his sack back, so action elves Tasha, Uniqua and Pablo fight abominable brothers Tyrone and Austin, who don't want to return the sack. Music genre: Memphis Soul
Air Date: 2009-12-07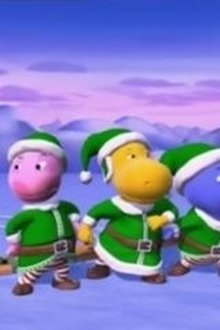 Robot Rampage
Robot Repairman Austin has an unexpectedly busy day in futuristic Mega City when all the robots go on a rampage set to roller disco! When the evil Professor Bug (Pablo) starts making all the robots malfunction, it's up to Repairman Austin to save the day in this double length adventure!
Air Date: 2010-01-10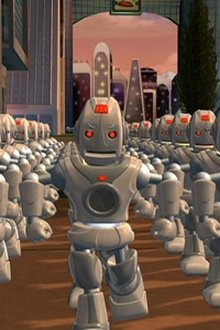 Attack of the Fifty-Foot Worman
Scientist Pablo and his assistant accidentally use a growth formula on a worman. Now they need Groundskeeper Tyrone's help to stop the clumsy giant creature!
Air Date: 2010-02-08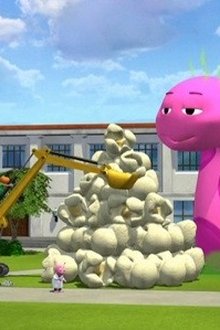 Dragon Express
Pablo and Austin work for Dragon Express, a delivery company where they deliver packages while flying dragons.
Air Date: 2010-02-09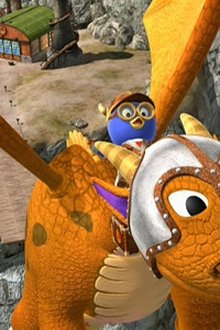 Follow the Feather
Tyrone is an adventurer who finds a feather that belongs to the rare flying polka-dotted pony. With the help from adventurers Pablo and Tasha, Tyrone heads to Tibet to find the pony.
Air Date: 2010-02-10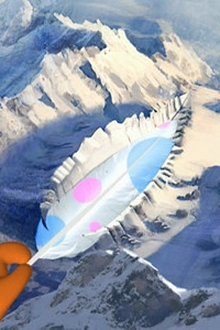 Los Galacticos
Pablo, Tyrone and Tasha are part of a Mariachi band that gets stuck in a rocket, which they mistook for their new tour bus, and are launched into outer space where they must stop the Googers (Uniqua and Austin) from taking over the earth.
Air Date: 2010-03-03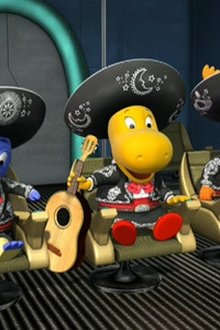 For the Love of Socks
Pablo, Tyrone, Uniqua and Tasha are workers at a sock factory who must figure out a way to fix the huge sock machine after Tasha's pencil gets stuck in it.
Air Date: 2010-03-04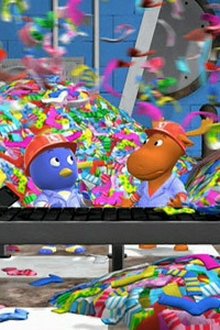 The Flipper!
Pablo spills toxic space stuff all over himself.
Air Date: 2010-03-05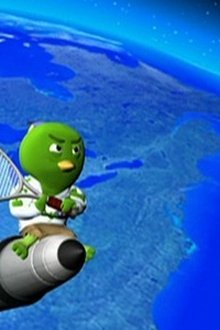 The Magic Skateboard
Tyrone competes in one of the biggest skating competitions ever.
Air Date: 2010-03-09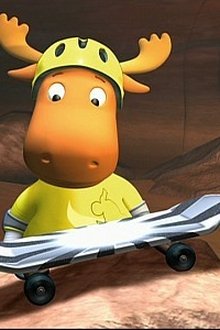 Pablor and the Acorns
The Acorns are put to the ultimate challenge when they try to help Pablor.
Air Date: 2010-03-10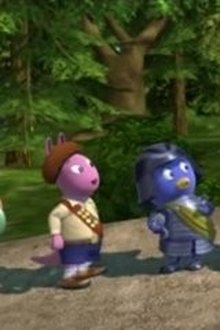 Super Team Awesome!
Tyrone is a tour guide for the world's only lava geyser.
Air Date: 2010-03-31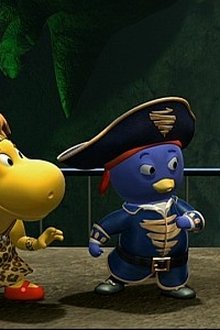 The Big Dipper Diner
Tyrone and Tasha, the space police, have to arrest Blaarg (an evil alien) with the help of Uniqua and Pablo.
Air Date: 2010-04-01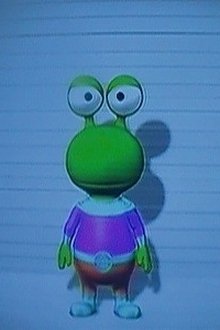 Elephant on the Run
An Indian elephant must be safely delivered to the Dandeli Nature Preserve.
Air Date: 2010-04-22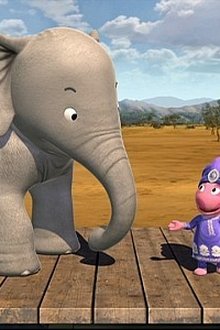 The Amazing Splashinis
A Sea Monster prevents the Amazing Splashinis from showing off their new trick, the sextuple somersault splash.
Air Date: 2010-05-03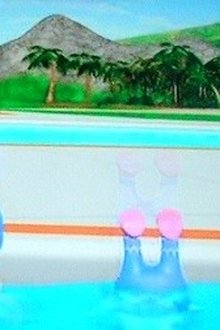 The Tale of the Not-So-Nice Dragon
The Not-So-Nice Dragon has snatched up King Pablo and his Mighty Knights. Now it's up to the Flighty Fairy (Tasha) and the Grabbing Goblin (Austin) to rescue them!
Air Date: 2010-05-03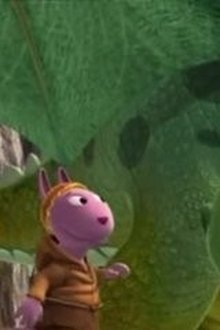 ---