Is the Order a Rabbit?
Powered By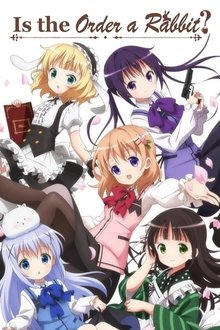 Kokoa Hoto is a positive and energetic girl who becomes friends with anyone in just three seconds. After moving in with the Kafuu family in order to attend high school away from home, she immediately befriends the shy and precocious granddaughter of Rabbit House cafe's founder, Chino Kafuu, who is often seen with the talking rabbit, Tippy, on her head. After beginning to work as a waitress in return for room and board, Kokoa also befriends another part-timer, Rize Tedeza, who has unusual behavior and significant physical capabilities due to her military upbringing; Chiya Ujimatsu, a waitress from a rival cafe who does everything at her own pace; and Sharo Kirima, another waitress at a different cafe who has the air of a noblewoman despite being impoverished. With fluffy silliness and caffeinated fun.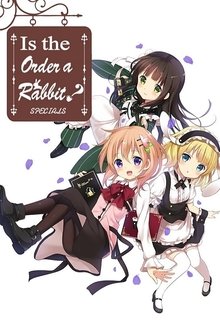 Is the Order a Rabbit?? OVA: Sing for You
Chino Kafuu returns to Rabbit House with a horrified look on her face. When questioned by her friends, she explains to them that she had just agreed to sing the solo section of a song for her class' graduation ceremony. Although they congratulate their friend on her important role, Chino reveals that she has stage fright, but is determined to overcome it before the ceremony takes place.With the support of her friends and special training from Rize Tedeza, will Chino be able to overcome her stage fright? This is a wholesome and heart-warming short story featuring Chino and the other girls from the cafe.
Air Date: 2019-09-26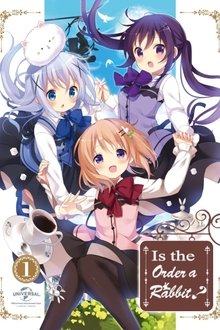 High school freshman Cocoa Hoto got lost and bumped into a coffee shop called "Rabbit House" while looking for a boarding house for the upcoming semester of her new school. Luckily, Rabbit House is the boarding house she's looking for, and to return the favor Cocoa starts working at the coffee shop alongside quiet and cool Chino, strong and athletic Rize, plus Chiya and Syaro from Japanese-styled coffee shop Amausaan, as well as the shop mascot rabbit Tippy, who sometimes doesn't quite act like a rabbit....
I Knew at First Glance That It Was No Ordinary Fluffball
Cocoa's first day at the Rabbit House Cafe is lively as she meets and becomes friends with Chino and Lize in a heartbeat.
Air Date: 2014-04-10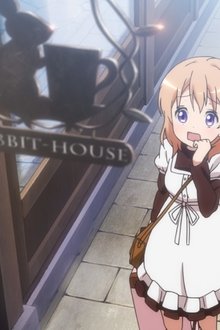 The Girl Who Loved Wheat and the Girl Loved by Azuki Beans
While getting ready for the first day of school, Cocoa runs into a new friend at the park. Cocoa's and her friends decide to bake bread and visit Chiya's coffee house.
Air Date: 2014-04-17
Do You Remember the Day You First Got Drunk? You Tried to Light a Campfire in Your Own Home, Didn't You?
Cocoa and company make a new friend, Sharo. Afterward, they enjoy some tea at Sharo's teahouse and spend the night at Rabbit house telling scary stories.
Air Date: 2014-04-24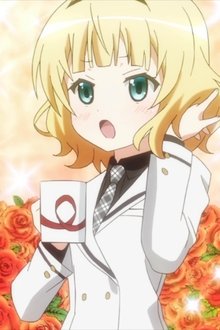 Your Lucky Items Are Vegetables, Crime, and Punishment
Cocoa practices her fortune telling technique using caffe-de-mancy, and the girls head to the library on a sunny afternoon.
Air Date: 2014-05-01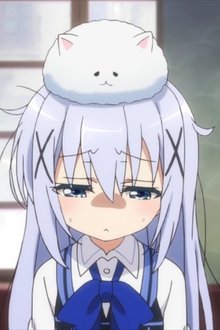 Cocoa and Murderous Intent Without Malice
The girls begin practicing for the ball sports tournament at school, with unsurprising results. Father's Day is near, and Rize takes up extra jobs to get her father a gift.
Air Date: 2014-05-08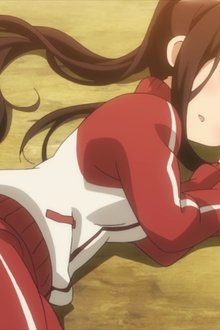 A Story About Telling a Story
Chino's friends help out at the Rabbit House and take a shining to Cocoa and Lize, leaving Chino the odd man out.
Air Date: 2014-05-15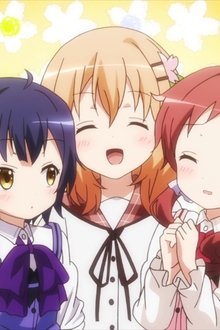 Call Me Sister
Chino and Cocoa get into small, cute fights with each other over puzzles and pancakes. Later, the girls hand out flyers for their cafes.
Air Date: 2014-05-22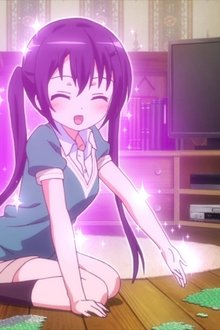 Wet with Pool Water, Wet with Rain, Wet with Tears
Cocoa and the other girls take it upon themselves to teach Rize how to swim at the hot spring pool. Late, they watch a movie based on Aoyama's book together.
Air Date: 2014-05-29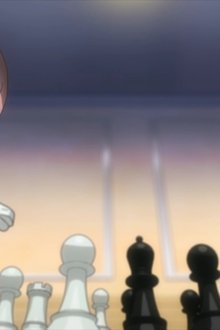 Aoyama Slump Mountain
Chino learns from a stray paper airplane that Aoyama is quitting her job as a novelist and takes up a part-time job at the Rabbit House.
Air Date: 2014-06-05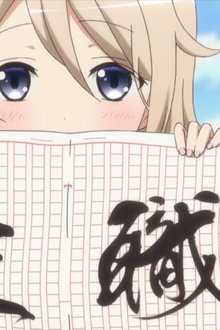 The Anti-Sister Battle Corps, AKA The Chimame Corps
While Cocoa helps Chiya study for the upcoming exams, Megu and Maya help our at Rabbit House. Later, a trip to the pool is in order.
Air Date: 2014-06-12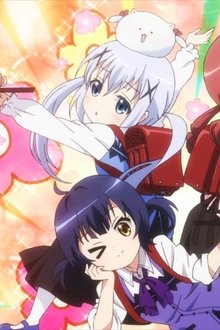 The Girl Dons a Red Coat and Drives a Team of Rabbits Across the Christmas Eve Night Sky
To celebrate the Christmas season, the girls decide to throw a Christmas party. Let the planning commence!
Air Date: 2014-06-19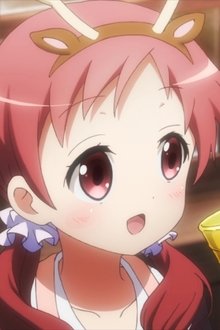 For You, I Can Sleep Late
Cocoa runs a fever, and the girls head out to get her some medicine. After she heals, Chino ends up with the mumps.
Air Date: 2014-06-26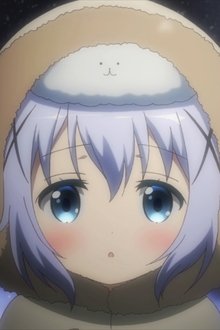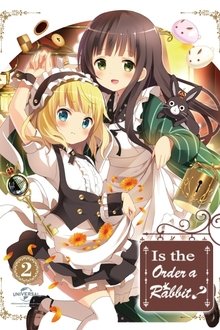 With a new year comes new adventures, especially at the Rabbit House! Since her arrival at the café, Kokoa Hoto has become accustomed to her new life as a waitress even though the Rabbit House isn't the rabbit paradise she initially envisioned it to be. Life is pleasant, and she enjoys spending time both working and playing with her friends and fellow waitresses Chino Kafuu, a cute middle school student with a fuzzy bunny companion named Tippy, and Rize Tedeza, the pig-tailed daughter of a soldier who is readily armed for any scenario. Together with Chiya Ujimatsu and Sharo Kirima, who also work at neighboring cafés in town, the Rabbit House crew gets involved in all sorts of crazy adventures. Throughout these adventures, the girls encounter troubled novelists, rival cafes, secret treasure, and... alcoholic chocolates?
1st Bunny: This Is My Self-Proclaimed Big Sister Whose Smiles and Flashes are Boisterous
It's been a year since Cocoa arrived at Rabbit House, and she wants to send her mom pictures of her friends. If only she could get Chino to pose for a picture!
Air Date: 2015-10-10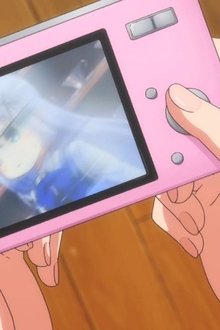 2nd Bunny: Grey Rabbit and Cinderella
Syaro's being plagued by a ghost… or is she? Later, the girls visit Rize's mansion and find themselves dressed up as maids!
Air Date: 2015-10-17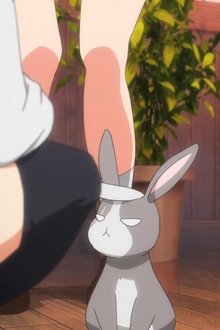 3rd bunny: Spinning Dance Legend Duck Squad
Chino, Megu, and Maya have to come up with sketches and a creative dance for a school fine arts project. Will Chino's ballet lessons take her away from Rabbit House?
Air Date: 2015-10-24
4th Bunny: Cocoa-senpai's Elegant Tea Party Tutorial
The high school girls treat Chino, Megu, and Maya to a classy afternoon tea party. In an effort to be more "grown up," the younger girls observe and copy the older girls.
Air Date: 2015-10-31
5th Bunny: I Saw Through Your Ordinary Springiness at First Bite
Cocoa's sister, Mocha, arrives at Rabbit House, and she's ready to cuddle everyone in sight! Against Mocha, does Cocoa stand a chance at keeping her "big sister" status?
Air Date: 2015-11-07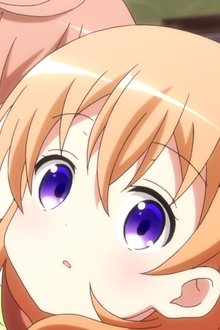 6th Bunny: Wooden Framework Town, Mission Complete
Mocha continues to effortlessly win all of Cocoa's friends over and claim them as her new "little sisters." How will Mocha react when Cocoa starts to treat her coldly?
Air Date: 2015-11-14
7th bunny: That Spoiled Girl, Like a Soap Bubble, Will Fleetingly Disappear
An accidental spill on her uniform sends Cocoa on a soapy, bubbly adventure. Later, the girls debate dinner, and Chino attempts to speak less stiffly with her friends.
Air Date: 2015-11-21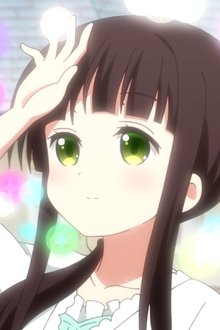 8th bunny: Sneaking Stalking Stalker Story
The new school year begins with high hopes and cute supplies, but Syaro and Cocoa get into a fight, Maya worries about the future, and the girls end up stalking each other!
Air Date: 2015-11-28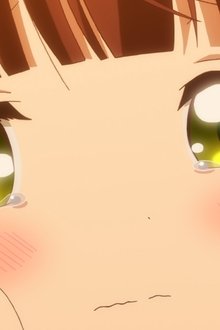 9th bunny: The Furball Suicide Attacks, and the Merciless Button is Launched
An ancient rivalry between Rabbit House and Ama Usa An?! Rize and Cocoa "interrogate" Syaro for answers and discover the origin of Chiya's obsession with strange menu items.
Air Date: 2015-12-05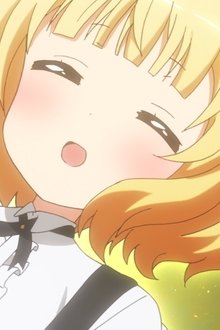 10th Bunny: Everyday Life Searching for E
The ever popular Rize recruits Syaro to help her with her packed club schedule. Later, Cocoa desperately tries to find someone to play outside with her.
Air Date: 2015-12-12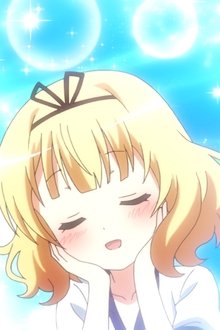 11th Bunny: Stardust Mayim-Mayim
A perfect vacation to a mountain cabin changes into quest for survival?! The girls go fishing, hunt for mushrooms, stargaze, and pull zombie pranks on each other!
Air Date: 2015-12-19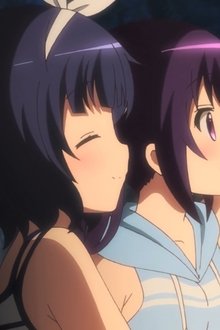 12th Bunny: The Treasure is Your Decisive Moment
Chino unveils her talents as a budding photographer. Later, Cocoa finds a map hidden at Rabbit House, the ensuing treasure hunt takes the girls on an adventure around town.
Air Date: 2015-12-26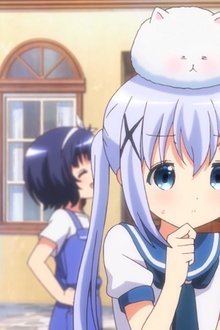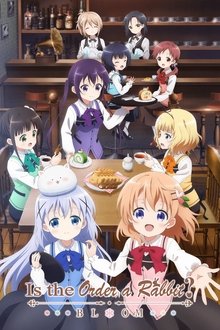 Although the year is coming close to an end, there is no lack of fun for Kokoa Hoto and the other café waitresses! From bazaars to festivals, life is as enjoyable as it gets. As for Chino Kafuu and her middle school friends—the friendly Megumi Natsu and the playful Maya Jouga—they begin to look towards the future and decide on a high school to enroll in. Bonds of friendship and exciting adventures blend into Gochuumon wa Usagi Desu ka? Bloom as the joyful lives of the café waitresses continue.
Bunnisode 1: The Magician at the Cafe of Smiles
The Rabbit House staff decides to beat the heat by making summer uniforms! However, the perfect pink fabric for Cocoa proves elusive…
Air Date: 2020-10-10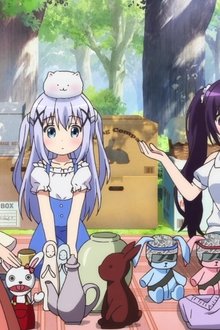 Bunnisode 2: The Case of the Childhood Friend's Stolen Heart
An unexpected trek through the spooky woods puts Syaro and Chiya's relationship to the test, but there's more to the situation than meets the eye…
Air Date: 2020-10-17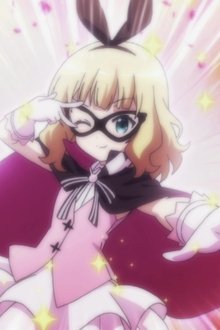 Bunnisode 3: Everything in the World Serves as My Experience Points
Their futures are still undecided, so Chino, Megu and Maya attend a high school information fair! But this place seems pretty fancy… wait, where the heck did Megu go!?
Air Date: 2020-10-24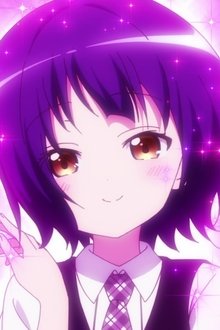 Bunnisode 4: A Potential Everyday Life
The class cultural festival is underway, and it's sure to be an unforgettable experience when Cocoa and Chiya are in charge of the class café.
Air Date: 2020-10-31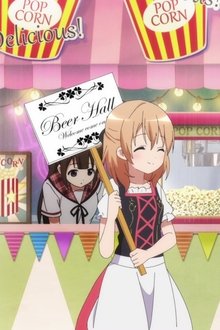 Bunnisode 5: She is a Fierce Whirlwind, She is a Carefree Breeze
A school marathon poses a daunting challenge for Chiya, but with a little of Rize's training, she'll race to the finish for the sake of Ama Usa An!
Air Date: 2020-11-07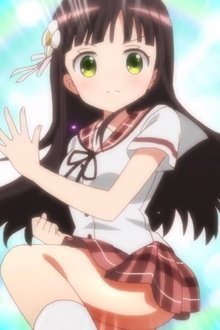 Bunnisode 6: A Fluffle of Rabbits is Also Most Welcome
Picture day is here, and new looks are in order — except for Megu, Chino and Maya, that is. They'll band together to keep it natural. Too bad there's a traitor in their midst…
Air Date: 2020-11-14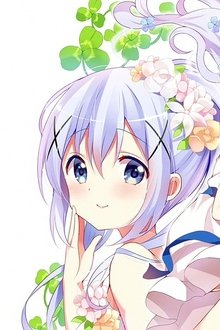 Bunnisode 7: We Shall Dance With Ghosts Until Dawn on This Halloween Night!
It's finally Halloween, and things are about to get sPoOoOoOoKy at all the local cafés. From candy to costumes, it's bound to be a scary-fun time for all!
Air Date: 2020-11-21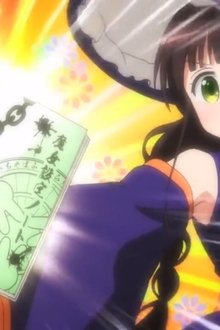 Bunnisode 8: Stamp, Sleep, Study, Smile
After a fight with her father, Rize runs away from home. Can she learn to be a fantastic teacher and finally earn his approval? Cocoa and Chino are here to help!
Air Date: 2020-11-28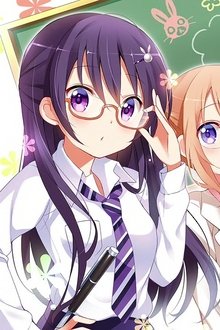 Bunnisode 9: Chamomile With a Dash of Jealousy
When they were children, Syaro gave Chiya a precious gift that she treasures to this day… but wait. Where did it go!? Chiya can't find her memento anywhere!
Air Date: 2020-12-05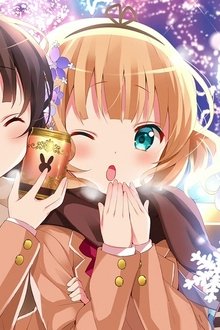 Bunnisode 10: A Request for Backup From a Full Heart
Tis the season for a Secret Santa gift exchange! But the Christmas season is so busy, Chino will need all the help she can get to keep the Rabbit House afloat.
Air Date: 2020-12-12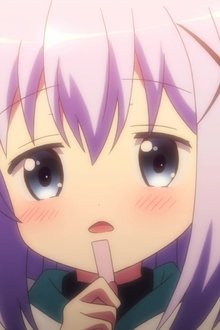 Bunnisode 11: The Cafe of Smiles and the Rainbow Magician
Reinforcements arrive at the Rabbit House to help Chino during the holiday rush! With everyone gathered together, it's sure to be a very Merry Christmas indeed.
Air Date: 2020-12-19
Bunnisode 12: I Can Take That Step Forward Because You Are Watching
Even while apart, Mocha and Cocoa continue to inspire one another. Meanwhile, Chino finds inspiration through all of her friends — but especially through Cocoa.
Air Date: 2020-12-26
---