Think on your sins.
Skyfall
When Bond's latest assignment goes gravely wrong and agents around the world are exposed, MI6 is attacked forcing M to relocate the agency. These events cause her authority and position to be challenged by Gareth Mallory, the new Chairman of the Intelligence and Security Committee. With MI6 now compromised from both inside and out, M is left with one ally she can trust: Bond. 007 takes to the shadows - aided only by field agent, Eve - following a trail to the mysterious Silva, whose lethal and hidden motives have yet to reveal themselves.
Trailers
Cast & Crew
Cinema Times
We cannot currently find a cinema showing this title. Sorry
Reviews
Skyfall was a solid movie in its own right but as a Bond movie, it was one of my all time favourites. Unlike Quantum of Solace, I felt like they actually took the time to tell this story and the pay off was worth it. Something I found interesting is the idea about Bond getting old and how the job of an MI6 agent is not something you can do forever. It makes me wonder if they might explore some of these themes in the next movie. It's true that the last 1/3 of Skyfall didn't feel like a Bond...
2012-12-05T16:29:59.000Z
---
Skyfall is a great movie. In my opinion the best proformas by Daniel Craig I have see in all his Bond movies. The title song was not to my taste like in previous movies. The story line is one of the most compelling I have seen in a while. Silva, played by Javier Bardem was excellent and he played him very well. All in all a very good movie.
2013-03-15T03:39:30.913Z
---
Bond (Daniel Craig) is on another (important) mission somewhere in the big world, this time on the heels of someone who has stolen a hard drive with all the names of the British agents who work for MI6. On the mission, Mr. Bond is shot by one of his own (an agent named Eve, played by Naomie Harris) and presumed dead. However, Bond is not dead, and when he resurfaces, he jumps right into the game in the pursuit of an old agent called Silva (Javier Bardem), an old favorite of M (Judi Dench). Wh...
2014-12-29T01:35:41.433Z
---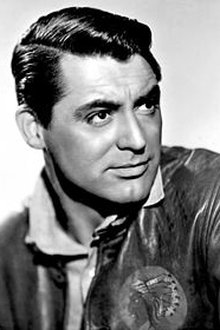 How safe do you feel? Bond 23 and 007 has to literally come back from the dead when a stolen hard-drive makes M (Dench) look bad at a time when a face from her past comes homing into blood thirsty view. There is one sure fire fact in cinema that nobody can dispute, that of there never ever being a James Bond film that all Bondphiles will agree on. From each corner of the spectrum will come arguments that said Bond film is not gritty enough, not fun enough, not enough sex, not enough actio...
2017-02-19T01:04:12.328Z
---
Me and my oldest son have been doing a bit of pseudo binge watching of James Bond. Every weekend we have been watching two of the movies starting with Dr. No quite a few weekends ago. Last weekend we arrived at the Daniel Craig ones. I had actually not watched those ones before. I have to, grudgingly (I am a Sean Connery fan), admit that the first two we watched were not at all bad. However, today we watched Skyfall. What the f…? This is not a James Bond movie! If it had been just some othe...
2018-03-19T10:45:30.502Z
---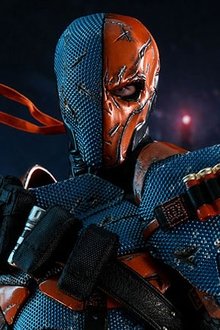 Great theme song and a much more balanced movie compared to Quantum of Solace, and the story is well written, revealing Bond's background and the motherly relationship with M (contrast with a more antagonistic portrayal in the Brosnan series). Javier Bardem as the villain was fantastic, almost Joker like in his planning. The only setback is the finale, sure some nice action and explosions but not quite as thrilling versus Casino Royale. Still, one of the better in the Bond series overall. **4.0/...
2020-04-16T04:28:11.927Z
---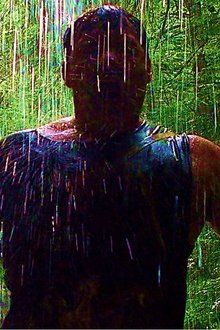 _**Can you go home again?**_ After 007 (Daniel Craig) is thought dead-in-action in Turkey, the computer of 'M' (Judi Dench) is hacked and there's an attack on the MI6 headquarters in London. M & Bond suspect it's an inside job, which leads James to Shanghai, Macao and a mysterious island off the coast of China, then back to London. Bond has to find sanctuary for M, but you know what they say about going home again? Javier Bardem plays a heavy and Ralph Fiennes an MI6 official. "S...
2021-05-31T18:21:29.913Z
---
FULL SPOILER-FREE REVIEW @ https://www.msbreviews.com/movie-reviews/skyfall-spoiler-free-review "Skyfall is not only the entry that this James Bond saga needed, but it's my favorite movie of the Daniel Craig Era. From the exceptionally intriguing narrative filled with shocking developments to Javier Bardem's terrifying portrayal of a fascinating antagonist, Sam Mendes offers his remarkable directing skills to create a film worthy of much praise. The GOAT of cinematography, Roger Deakins, m...
2021-09-28T17:28:18.186Z
---
Powered By