He's still evil... He's still deadly... and he's still surrounded by frickin' idiots!
Austin Powers in Goldmember
The world's most shagadelic spy continues his fight against Dr. Evil. This time, the diabolical doctor and his clone, Mini-Me, team up with a new foe—'70s kingpin Goldmember. While pursuing the team of villains to stop them from world domination, Austin gets help from his dad and an old girlfriend.
Genres: Comedy Crime Science Fiction
Trailers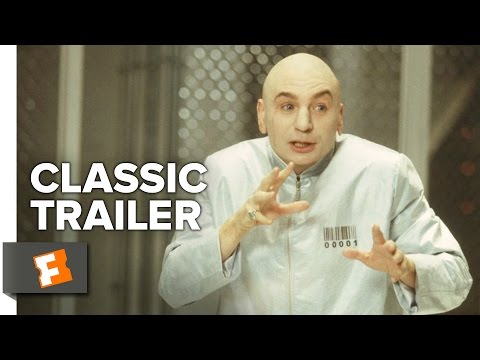 Cast & Crew
Cinema Times
We cannot currently find a cinema showing this title. Sorry
Reviews
Weakest of the three in my opinion, but 'Austin Powers in Goldmember' still has some memorable moments. I enjoyed the star-studded and cameo-filled opening scene, it's well done. Mike Myers is again great in his roles, especially Dr. Evil, and Beyoncé Knowles is a positive addition. The stuff with Dr. Evil isn't as good as in the 1999 film, yet he still made me laugh a few times; he does have one of the series' best moments with the rendition of the Jay-Z song. However, I did fee...
2021-03-03T20:10:10.415Z
---
Powered By